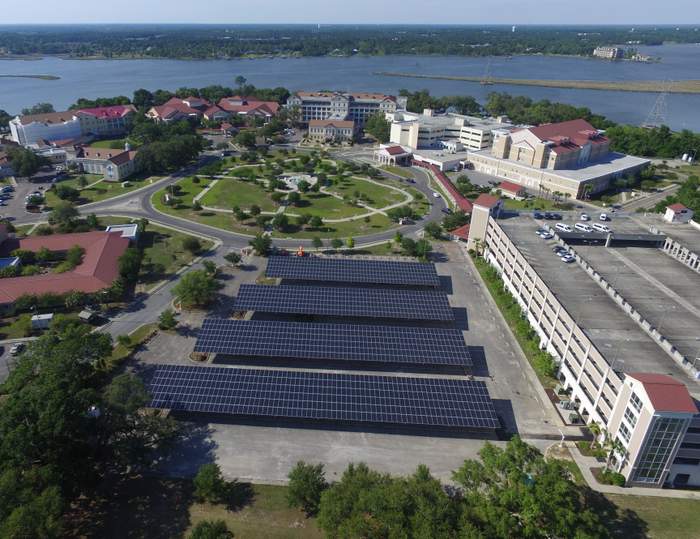 Hannah Solar Government Services (HSGS) has recently completed the construction of several solar energy systems for the Department of Veterans Affairs at the Biloxi VA Medical Center in Biloxi, Miss. These solar energy systems include:
a 550-kW solar PV parking canopy,
a 40-kW rooftop solar PV array, and
a PV parking canopy for electric service vehicles.
As a Service-Disabled Veteran Owned Small Business (SDVOSB), HSGS was contracted directly by the VA to design and install these energy systems. The parking canopy installed will provide shaded parking for nurses, doctors, patients, and other workers at the medical center while producing energy.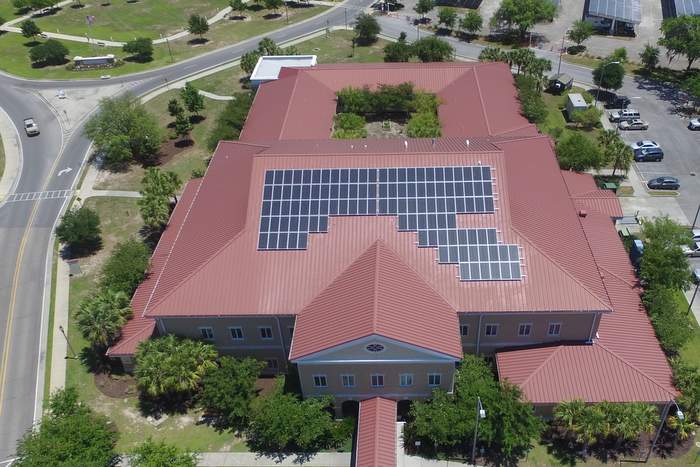 "We are honored to be selected again by the VA to design and build their solar PV arrays," said COL (R) Dave McNeil. "HSGS has worked for the VA for nearly a decade now, across the country and in Puerto Rico."
HSGS is leading the way in global energy security by designing and building renewable energy and microgrid systems. Serving government, commercial, industrial, and utility clients, HSGS's breadth of experience includes projects that span the continental United States as well as overseas.
Get to Know OMCO Solar
OMCO Solar is a manufacturer of solar racking and tracker systems. OMCO offers two fixed-tilt systems, Field-Fast

and Choice

, as well as its OMCO ORIGIN

Single-Axis Tracker. Learn more at omcosolar.com
The Biloxi VA Medical Center is one of six VA clinics managed by the Gulf Coast Veterans Health Care System. The VA Gulf Coast Veterans Health System was established in 1932 and has been providing care and improving the health of our veterans who have sacrificed for our country. The Gulf Coast Veterans Health System is part of the larger South Central VA Health Care Network.
— Solar Builder magazine
[source: https://solarbuildermag.com/projects/hsgs-builds-solar-canopies-at-biloxi-va-medical-center/]