SOLV, a solar O&M service provider in America and a division of EPC contractor Swinerton Renewable Energy, has begun deployment of QOS Energy's Qantum software to monitor and support the operations and maintenance of more than 1 GW of solar PV plants in the United States.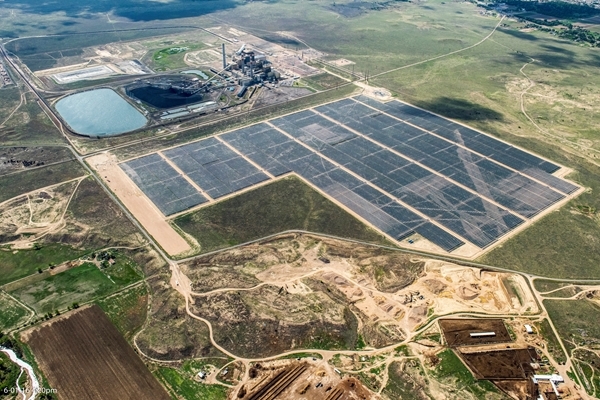 What is Qantum?
Qantum is a cloud-based analytics platform that allows SOLV to harness the power of the data generated by the multiple PV installations they manage on behalf of leading renewable energy project owners. It does this by being a hardware-agnostic energy management SaaS platform that seamlessly gathers data from any wind or solar plant monitoring system, such as databases, SCADA or data acquisition systems, including data from trackers, hybrid plants or storage facilities. Qantum collects and transforms the data into comprehensive, next-stage analytics, enabling SOLV to identify performance issues quickly and accurately.
"Our solution helps clients deliver best-in-class O&M services for solar PV plants of any size, from small rooftop installations to massive utility-scale projects, such as the 155 MWp Comanche Project which generates an average of 5,000 data points, including the Qantum-based calculation of 1,800 formula-based KPIs. … SOLV can visualize, understand, streamline and maximize global operational performance using a simple web browser," explained Franck Le Breton, CEO at QOS Energy.
RELATED: How to optimize performance and profit through O&M monitoring 
The cloud-based suite features a complete set of customizable charts, operating dashboards KPIs and alerts helping to gain a deeper understanding of the asset's performance at a glance and to identify root causes of underperformance. Additional KPIs and technical indicators have also been created specifically for the trackers installed onsite. The platform offers a fully integrated maintenance management system to help reduce downtime by streamlining maintenance workflows for large and complex renewable energy portfolios. In addition, SOLV benefits from a reporting feature included in the SaaS solution to customize and automate its reporting processes.
"The solution provided by QOS Energy can integrate any type of data, which is a powerful and truly unique capability in the market. We can now track asset performance with greater efficiency, and, in turn provide optimum value to our clients. The implementation phase has been very smooth and we were impressed with the level of service provided by QOS Energy," concluded Adam Snyder Product Manager from SOLV.
— Solar Builder magazine
[source: http://solarbuildermag.com/news/insight-into-new-solar-monitoring-software-used-by-swinerton-renewable-energy/]