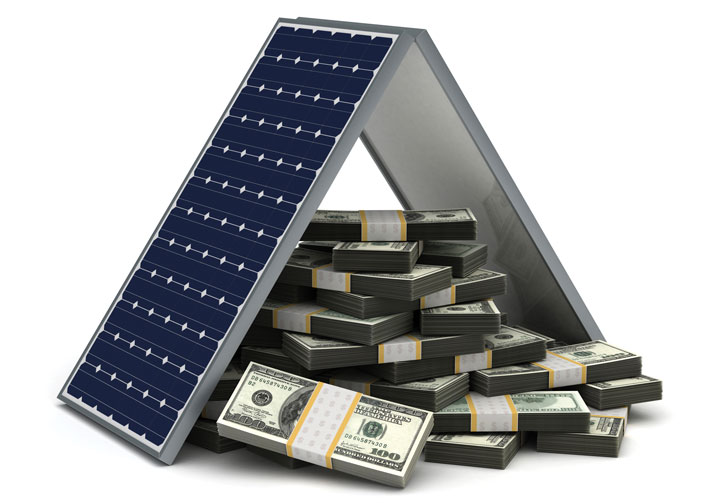 The KeyState Renewables announced the launch of SOLCAP FUND I, LLC, an institutional investor tax credit fund dedicated to the most underserved solar market segment — mid-size solar power generation projects.
In conjunction with solar industry veterans at Corner Power, KeyState's fund allows community banks to invest in solar tax credits at a size and scope typically not attainable to them. Corner Power's management team has developed, financed and operated a global distributed generation solar portfolio of over 300 MW since 2010. The Fund anticipates $45 million in mid-size solar projects throughout the U.S. in 2019 with additional capacity for 2020.
KeyState Renewables' CEO said the Fund is a vehicle for community banks to invest in the renewable energy field and diversify their investment across numerous projects. The projects will include solar power facilities for municipalities, schools, churches, small utilities, and commercial & industrial facilities. The Fund structure allows community banks to aggregate their renewable energy tax credit appetite into one platform and broaden the scope of their investment.
"Investment in the SOLCAP Fund will allow Horizon Bank to further demonstrate its commitment to the environment and the communities we serve. Solar ITCs are a great example of a successful public-private partnership that has accelerated renewable power generation across the US and resulted in meaningful energy cost savings for our schools, churches, and municipalities," notes Mark Secor, CFO of Horizon Bank (Michigan City, IN), one of the Fund's investors.
SOLCAP FUND will provide community banks with a consistent vehicle to place tax equity investments annually without having to identify and underwrite individual solar projects on their own. The Fund's initial investors have indicated they intend on making similar size investments annually, so KeyState Renewables anticipates offering additional Funds to investors in 2020 and 2021.
— Solar Builder magazine
[source: https://solarbuildermag.com/financing/keystate-renewables-launches-a-solar-tax-credit-fund-for-community-bank-investors/]