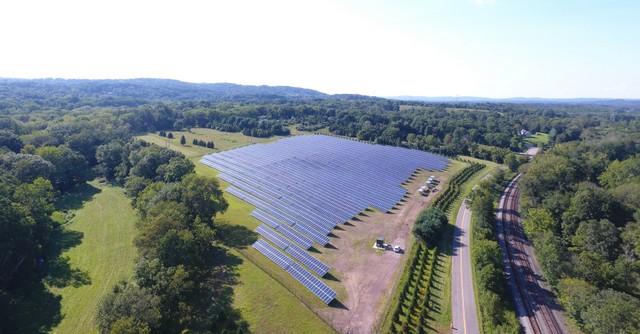 Licensed in Pennsylvania, New Jersey and Delaware, Kiss Electric has been performing wide range of electrical jobs for more than 17 years. Most recently, they were awarded a 3.4 MW project in Sparta, N.J., at Braen Quarry. Job specifications require:
9,934, 360-W ground-mounted SunPower modules
Schletter racking system
Two Power Electronic inverters are key components to the system.
DC power from the modules is converted to AC power at the inverter. AC power is then delivered on site to 35,000 volt transformers then to Braen Quarry.
"We are excited about the company's growth in the solar energy field," said Joe Kiss, owner of Kiss Electric. "As a certified NABCEP PV installer, Kiss Electric's Solar by Kiss division has installed thousands of solar systems for residential and commercial customers. We are passionate about solar PV as we believe that it's the future of meeting our energy needs."
Kiss Electric has been taking on more and more solar work, large and small, such as the 2.5-MW Fischer Solar Farm in Flemington, NJ. Kiss Electric installed 65 Huawei inverters and 7,800 Trina 320-W solar panels on that project.
— Solar Builder magazine
[source: http://solarbuildermag.com/projects/kiss-electric-earns-3-4-mw-solar-project-in-sparta-new-jersey/]