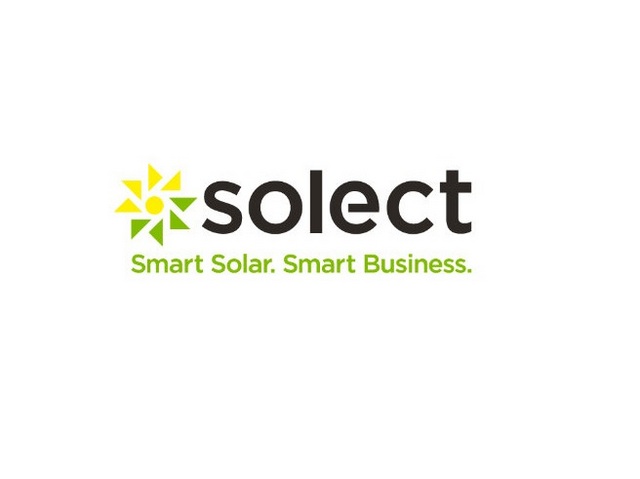 Solect Energy, a leading commercial-scale developer and installer of solar energy systems in Massachusetts, is expanding operations into Illinois. Solect's Illinois operations will be based in Aurora, and will be led by General Manager, Steve Gregory, and backed by an experienced team of business development executives. The primary focus of Solect's Illinois operations will be on delivering rooftop solar solutions to the commercial and industrial (C&I) sector, and on building both rooftop and ground-mount community solar projects.
In late 2016 Illinois passed the Future Energy Jobs Act (FEJA), comprehensive legislation designed to jumpstart a renewable energy industry in the state. Previously, most of Illinois' renewable energy was purchased from other states. As part of the legislation, Illinois adopted a Renewable Portfolio Standard (RPS) that requires utilities to source 25% of their energy mix from renewable sources by 2025. This is expected to drive development of up to 3,000 MW of new solar energy projects by 2030.
"We commend Illinois on its comprehensive commitment to renewable energy, and applaud the compelling incentives the state has put in place to help businesses and communities pursue solar energy," said Ken Driscoll, Founder and CEO of Solect Energy. "Our expertise in working with commercial and community organizations in Massachusetts will be an enormous asset in Illinois. Solect is the clear market leader in the C&I solar space, and we bring a deep understanding of the economics, incentives and financing that are critical components of making the decision to move forward with solar."
RELATED: Special Report: How to Make Money in the Midwest
"Illinois is a huge market with a broad spectrum of community solar, and commercial and industrial customers that are well positioned to take advantage of solar energy," said Steve Gregory, Solect Energy's General Manager, Illinois. "Our research indicates there are more than 40,000 buildings in Illinois that could support a 100 KW solar system. We look forward to delivering the benefits of solar to Illinois customers, including substantially lower energy costs, attractive tax and financial incentives, and the satisfaction of knowing they are contributing to a more sustainable environment."
Meet Solect's Illinois operations team
Steve Gregory, General Manager. The Illinois office will be run by General Manager Steve Gregory. He currently oversees a team of 30 solar professionals and will be responsible for the company's design, construction and project management activities. Steve brings 40 years of construction operations, land entitlement and development and real estate management experience.
Peter Maros – VP of Business Development. As VP of Business Development in Illinois Peter Marcos will be responsible for leading Solect's efforts to become the leading solar company in the Illinois market. Peter has worked at several solar and renewable energy companies, and most recently served as a Managing Director at a global renewable energy company where he worked on acquisitions in both renewable energy and finance, and was responsible for the company's solar PV design and installation business in North America.
Paul Montes – Business Development Director. Paul Montes, Director of Business Development in Illinois, brings to Solect more than 25 years of entrepreneurial-based experience in commercial real estate and relationship sales. In Illinois Paul will take a lead role in building trusted, long-term energy partnerships with individual property owners, business operators, corporations and municipalities. Most recently he was a Senior Vice President of Commercial Investment Sales for a national real estate entity.
— Solar Builder magazine
[source: https://solarbuildermag.com/news/massachusetts-based-solect-energy-expanding-operations-into-illinois/]