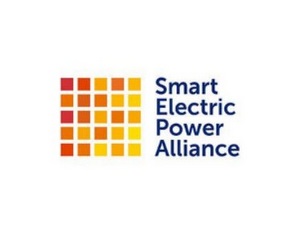 State regulatory processes in the power sector are often unable to keep pace with the needs of customers and evolution of renewable technology. The Smart Electric Power Alliance (SEPA) is teaming with a group of national nonprofit organizations on a new initiative, Renovate, to help change that by developing more effective ways of working together to identify and deliver new solutions.
The initiative's vision is to enable the evolution of state regulatory processes and practices in order to address the scalable deployment of innovative technologies and business operating models that support the transition to a clean and modern energy grid.
"State commissions are focused on balancing the needs of many stakeholders and have constrained resources for developing processes to better understand emerging innovations and issues," said NARUC President Nick Wagner. "That is why we are pleased, and find it important, to have partnerships such as we have with the Renovate Initiative and its wide range of stakeholders."
To begin Renovate, a task force including commissioners, consumer and environmental advocates, legislators, and leaders from utilities, solution providers and state energy offices alongside initiative partners identified problem statements to guide the initiative's focus. The problem statements include issues on the steep learning curve for all industry participants, managing system risk and uncertainty, managing increased rate of change and the balancing and cross-coordination of multiple priority sets.
"Our nation's clean energy transition will go faster and more smoothly if we can change how utilities are regulated, so that rather than relying so heavily on trial-type procedures, final decisions reflect more flexible and collaborative approaches," said Ralph Cavanagh, Energy co-director of the Climate and Clean Energy Program at the Natural Resources Defense Council. "Otherwise costs and delays will remain excessive, and public involvement will suffer."
SEPA, as a non-advocating convening group, seeks through this initiative to unlock a collaborative, transparent and more coordinated, productive path to scale solutions more quickly without sacrificing consumer protections. The Renovate initiative will be led by Janet Gail Besser, who recently joined SEPA as a Managing Director. Besser brings nationally recognized expertise and broad industry experience as a regulator, utility executive, developer, consultant, and consumer advocate to the role.
Working with a task force of stakeholder representatives and partners, the next phase of the initiative entails identifying a set of solutions to designated problem statements, and identifying, assessing and benchmarking existing regulatory innovations—both domestically and globally—which will include the development and publication of key illustrative case studies.
Renovate Partner Organizations
American Public Power Association (APPA)
Edison Electric Institute (EEI)
Environmental Law & Policy Center (ELPC)
National Association of Regulatory Utility Commissions (NARUC)
National Association of State Energy Offices (NASEO)
National Conference of State Legislatures (NCSL)
National Governors Association (NGA)
Natural Resources Defense Council (NRDC)
National Rural Electric Cooperative Association (NRECA)
Regulatory Assistance Project (RAP)
Rocky Mountain Institute (RMI)
Smart Electric Power Alliance (SEPA)
---
Download the new Residential Rooftop Report to heat up your solar sales
The Residential Rooftop Report for the first quarter of 2019 is now available for download. The theme is "Heating Up Sales," and we've teamed up with report sponsor Aurora Solar to examine ways for residential solar installation companies to lower customer acquisition costs, close more leads and overall run a more streamlined, efficient local solar business. Just fill out the form below to access your free report.
— Solar Builder magazine
[source: https://solarbuildermag.com/news/meet-renovate-sepas-initiative-to-evolve-state-regulatory-processes-in-the-power-sector/]