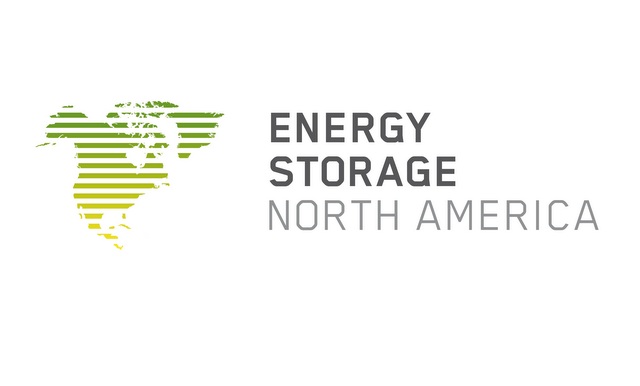 Energy Storage North America (ESNA), the largest gathering of policy, technology and market leaders in energy storage, today announced the winners of this year's ESNA Innovation and Champion Awards.
The ESNA Innovation Awards were presented to three energy storage projects that demonstrated excellence and impact in two categories: Centralized Storage and Distributed Storage. Winners were recognized for their impact on the energy storage ecosystem, services supplied to customers and the grid, unique technology solutions, financing or partnerships.
Centralized Storage
• SDG&E Expedited Energy Storage Project
• Southern California Edison Hybrid Enhanced Gas Turbine (EGT)
Distributed Storage
• Marcus Garvey Village Solar+Storage+Fuel Cell Microgrid
The ESNA Champion Awards recognize individuals from the utility and policy sectors who have demonstrated significant leadership in advancing the role of energy storage to achieve a cleaner, more reliable and more resilient energy grid.
ESNA Champion Award Winners
Utility Champion
• Ron Nichols, President of Southern California Edison (SCE)
Policy Champion
• New York Assemblywoman Amy Paulin (D-88)
"I'm honored to receive Energy Storage North America's Champion Award," said Ron Nichols, Southern California Edison President. "The need to replace fossil fuels with alternative sources of energy for a cleaner energy future is of paramount importance to Southern California Edison, and to me. Through the visionary work of so many dedicated energy professionals at Southern California Edison and throughout the industry, we are now on the cusp of this change; and I'm extremely proud to be part of it."
"It is my honor to accept the Policy Champion award," said Amy Paulin, New York State Assemblywoman. "I am truly humbled to be recognized by such a distinguished group of policy, technology and market leaders. When I first became the Chair of the New York State Assembly Energy Committee in 2013, I had no prior experience with energy policy. Meeting with experts, engaging with other policymakers and attending industry events has helped to bring me to the forefront of this industry. This conference is an invaluable resource for policymakers and others in the field to connect and to keep up to date on the most recent storage technology and projects."
"The winners of this year's ESNA Awards have each played an integral role in advancing the energy storage ecosystem through impactful programs, projects, technologies or policies," said Janice Lin, Energy Storage North America Conference Chair. "Their work is paving the way for the global transition to a cleaner and more resilient grid. By opening new markets and solving real-world problems for customers and the grid, these projects and industry leaders continue to propel our industry toward unprecedented innovation and growth."
The awards were presented at the 5th annual Energy Storage North America Conference and Expo, held at the San Diego Convention Center. This year's winners will be inducted into the ESNA Awards Hall of Fame, online here.
— Solar Builder magazine
[source: http://solarbuildermag.com/news/meet-the-energy-storage-innovation-and-champion-award-winners/]