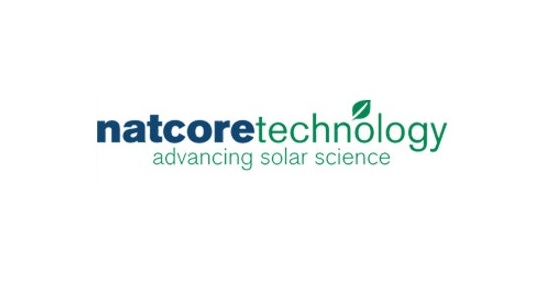 Natcore Technology Inc. has dramatically streamlined the fabrication method for its Natcore Foil Cell, allowing for even lower-cost production methods of this highly efficient, all-black solar cell. Natcore's previous laser processing method has been eliminated and replaced by a carrier selective contact process. This is combined with a foil metallization that can be cheaply made with high-speed roll-processing methods.
Natcore is targeting over 25% real-world efficiency for its eventual production solar cells, roughly a 25% performance improvement over many high-end commercial cells being installed today.
The advantages explained
These advances have maintained, and in fact enhance, the two key advantages of Natcore's Foil Cell:
1) The elimination of high-cost silver. Natcore's Foil Cell replaces silver, and its high material costs and complicated production processes, with aluminum foils. At approximately 1/300th the cost of silver, aluminum allows for more metal to be used to maintain conductivity, while also enabling high-speed, high-volume materials handling and processing.
2) The potential for ultra-high efficiencies in an affordable production cell. The silicon heterojunction (SHJ) structure of Natcore's Foil Cell is the same basic structure used to achieve world-record silicon cell efficiencies of over 26% by major manufacturers in experimental solar cells.
But Natcore's innovative use of pre-fabricated foils to produce this structure will allow, for the first time, the low-cost mass manufacturing of these ultra-high efficiency, all-back-contact solar cells.
"The solar industry is exceedingly competitive," notes Brien Lundin, Natcore's Chairman. "Studies show that they have to achieve at least a 0.6% performance improvement every year to survive, yet they struggle to clear even this low bar. Because Natcore's Foil Cell will represent a generational leap in performance, we are confident that major industry players will join us in advancing our technology to market."
What's next?
Natcore has begun an accelerated development program to produce a prototype with the new process, as well as include production cost and efficiency modeling by independent authorities.
The result will be a functioning prototype proving the essential production process, as well as studies establishing the ultimate affordability and ultra-high-efficiency potential of the Foil Cell. Natcore plans to pursue partnerships with leaders in the industry to commercialize its technology. The production of this prototype will be a key part of this process.
To fund the accelerated prototype program, as well as general corporate expenses, Natcore will conduct a financing, the terms of which have yet to be determined.
— Solar Builder magazine
[source: https://solarbuildermag.com/pv-modules/natcore-technology-found-a-lower-cost-production-method-for-its-high-efficiency-solar-cell/]