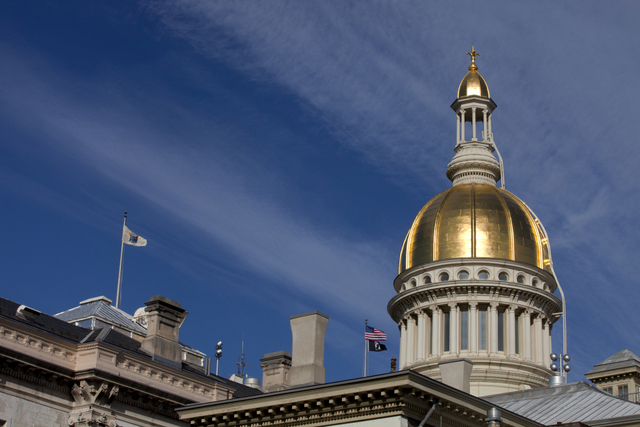 New Jersey has been one of the leading solar states in the country, and the state's legislature looks to keep it that way, passing Senate Bill 2276 to raise the state's solar energy goal.
New Jersey's solar market is at risk of coming to a halt in mid-2018 after the state meets its renewable portfolio standard (RPS), currently on track to do this by May 2018, which is a full decade ahead of schedule. Bolded for how bad ass it is. Anyway, the bill updates New Jersey's RPS goal to require 5.3 percent of the state's electricity to come from solar by 2022, up from 4.1 percent.
"The legislation approved this week provides a crucial short-term fix that will enable the state's solar industry to keep growing and adding jobs, while the state works on an even more ambitious long term plan," said Sean Gallagher, SEIA's vice president of state affairs. "The New Jersey solar market supports 6,000 jobs and is delivering economic and environmental benefits throughout the state, making it a national leader. This legislation is critically important for preserving that growth.
The bill now heads to Governor Chris Christie to sign.
SEIA will work with the New Jersey Board of Public Utilities, the new administration and other stakeholders to develop a long-term solar strategy for the state, including a successor for its Solar Renewable Energy Certificates program, part of New Jersey's ongoing energy master plan process.
— Solar Builder magazine
[source: http://solarbuildermag.com/news/new-jersey-ups-renewable-portfolio-standard-solidifies-solar-jobs/]