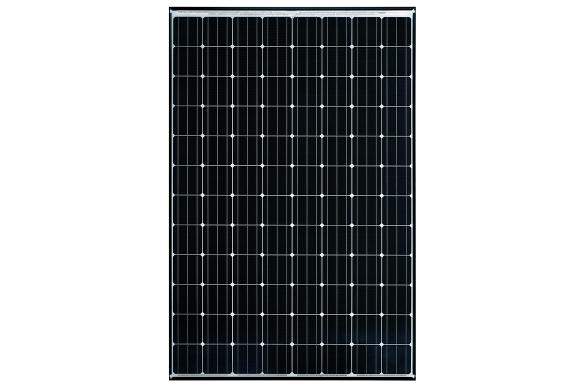 The new Panasonic AC Series Photovoltaic (PV) HIT N330E AC Module with integrated Enphase IQ 7X Microinverter will be available for solar installation companies in late March.
"In today's market, solar installers look to offer homeowners high powered and efficient modules that maximize output on roofs of every shape and size," said Mukesh Sethi, General Manager, Solar, and Energy Storage Division, Panasonic Eco Solutions North America. "Our AC module partnership with Enphase Energy allows us to combine our award-winning, high-efficiency PV modules with the highly reliable seventh-generation Enphase IQ microinverters. We are certain that together we will achieve tremendous efficiencies and add value to the residential solar industry, for both solar installers and solar homeowners."
What's cool about it
Panasonic's N330E HIT AC Series Modules combines the efficiency of HIT solar panels with the intelligence of Enphase microinverters. One of the most efficient panels on the market, the N330E HIT AC series features high power outputs and greater energy yields due to their industry-leading temperature coefficient of -0.258%/⁰C.
The N330E features an integrated seventh-generation Enphase IQ 7X microinverter. Panasonic HIT® N330E AC Series Modules are guaranteed to keep at least 90.76% of their initial power output, driving value and peace of mind for customers who benefit from the 25-year Panasonic TripleGuard warranty on panels and the Enphase Energy Limited Warranty on the microinverter.
Panasonic AC Series HIT N330E Modules based on Enphase IQ microinverters meet or exceed regulatory requirements set by the National Electrical Code (NEC) and individual states and are certified compliant with NEC 2014 and 2017 rapid shutdown requirements.
"The IQ 7X

micros and Panasonic HIT modules are already our flagship combination, and the Panasonic N330E AC modules will now significantly reduce our install times and provide savings on logistics and overhead costs in the warehouse," said Arno Aghamalian, CEO, Solar Optimum Inc.
---
Download the new Residential Rooftop Report to heat up your solar sales
The Residential Rooftop Report for the first quarter of 2019 is now available for download. The theme is "Heating Up Sales," and we've teamed up with report sponsor Aurora Solar to examine ways for residential solar installation companies to lower customer acquisition costs, close more leads and overall run a more streamlined, efficient local solar business. Just fill out the form below to access your free report.
— Solar Builder magazine
[source: https://solarbuildermag.com/news/panasonics-hit-ac-module-featuring-enphase-microinverters-shipping-soon/]