PetersenDean Roofing & Solar, the nation's largest privately held solar and roofing company, has joined forces with SolarEdge and LG Chem to offer homeowners an affordable path to solar ownership and energy storage. SolarEdge will supply an intelligent inverter solution to manage PV production, consumption and both on-grid and backup storage to help increase energy independence for PetersenDean's residential installations. LG Chem will provide the Residential Energy Storage Unit (RESU) 10H 9.8 kWh battery pack, which is compatible with SolarEdge and uses the same technology that has been used in other LG Chem applications.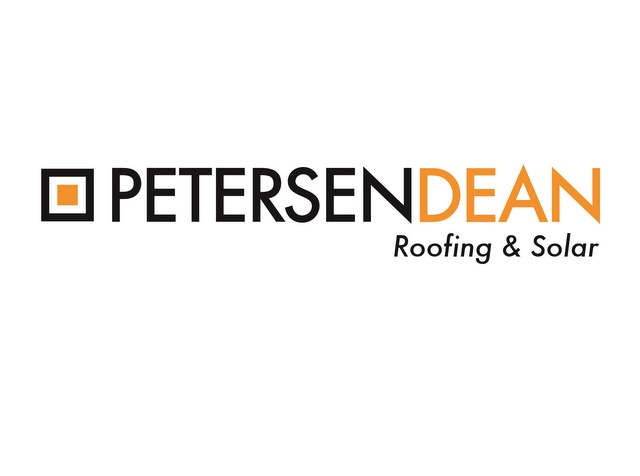 "Technology has significantly evolved over the years—especially with batteries and inverters. PetersenDean is proud to offer these two well-trusted brands to customers," said Jim Petersen, president and CEO of PetersenDean Roofing & Solar. "Both of these companies' commitment to technology, coupled with efficient and high-quality manufacturing processes produces solutions that exhibit the highest levels of safety, performance, and reliability."
Providing PetersenDean customers with intelligently managed energy storage from reliable companies, this solution helps meet an important goal for PetersenDean, which installs about 2,000 solar and roof systems each month nationally.
"During the last few years, our customers have been asking us for better home energy storage solutions. While some systems only function when the grid goes down, others only work to help limit grid use in moments when their solar system is not producing the amount of energy needed to power their home. By combining SolarEdge's StorEdge solution with LG Chem batteries, customers can enjoy both options by managing and monitoring PV and battery status through a single platform. It provides the peace of mind that when the grid goes down, they'll still have power backup," said Petersen.
Petersen added that customers will save substantially in the long term. "Storage systems such as this help customers improve their system payback by increasing the amount of PV energy they consume. They can store excess solar and draw from it when needed. This avoids unnecessary fees and taxes, while giving them the flexibility in an ever-changing utility landscape."
LG Chem is the global leader in lithium-ion batteries with a market-leading position in advanced batteries for grid-scale, residential storage and automotive applications. Its lithium ion battery technology is the product of 23 years of experience in the development and production of mobile batteries and large format batteries for automotive and energy storage systems. For residential storage applications, LG Chem is using the same technology that has been used in its utility-scale projects.
Linh Tran, Sales Manager of LG Chem, said, "With the growth and advancement of residential storage batteries, we are pleased to team up with a leading installer, PetersenDean, specializing in new residential and commercial construction in the US market."
— Solar Builder magazine
[source: http://solarbuildermag.com/news/petersendean-now-offering-solar-storage-solution-via-solaredge-lg-chem/]