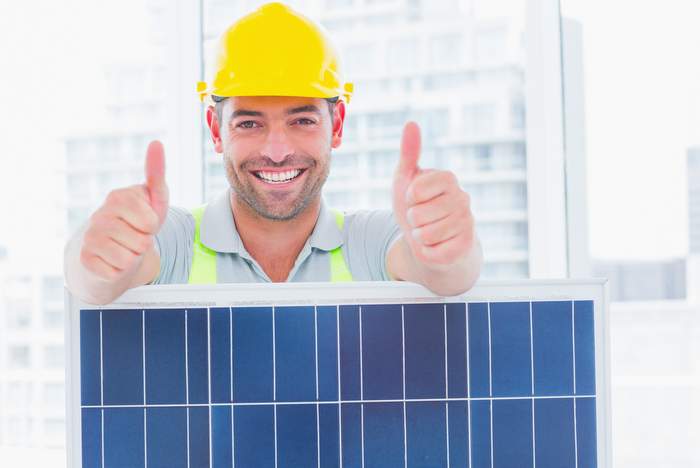 During the summer and fall of 2020, Western Solar will be installing solar panels for five low income and transitional housing organizations in Whatcom and Skagit Counties as part of Puget Sound Energy's (PSE) Green Power Grants. PSE has made $580,000 available for Green Power Grant projects, capped at $75,000 per project, with a focus on making solar accessible to housing support organizations.
Five organizations in Whatcom and Skagit counties applied and all were approved to receive funding. Western Solar was contracted to install all five systems via a competitive bidding process. Western Solar is a leading provider of residential and commercial solar electric systems and battery backup solutions in Washington State. Locally owned and operated since 2002, Western Solar has installed over 1,500 solar PV systems in their community.
Solar panels are currently being installed at Kulshan Community Land Trust's Telegraph Townhomes project on Telegraph Rd. in Bellingham, serving individual residences. Other grantees include the Anacortes Housing Authority, Lydia Place, the Opportunity Council, and Lummi Housing Authority.
Western Solar will be installing 331 solar panels across all five projects, totalling 109.23 kW of solar capacity and generating 111,980 kWh per year of electricity. All systems will be installed with Panasonic Solar 330W AC modules with integrated Enphase Energy IQ7X micro-inverters and include comprehensive 25-year warranties on all products, system generation, and labor, ensuring these non-profits will incur no maintenance costs over the next 25 years.
During the warrantied life of the equipment, Western Solar calculates these systems will produce 2,749,274 kWh of electricity. This will save these organizations and homeowners $458,684 over the systems' warrantied life. The equipment is expected to last 50 years.
Webinar: Residential Energy Storage Sales Simplified with Panasonic
Simplify the sales process to increase your attachment ratio for residential energy storage using Panasonic's EverVolt. Strategies surrounding AC versus DC coupling, as well as simple system sizing techniques will be covered.
— Solar Builder magazine
[source: https://solarbuildermag.com/news/pse-grants-fund-five-low-income-solar-projects-in-washington-state-via-western-solar/]