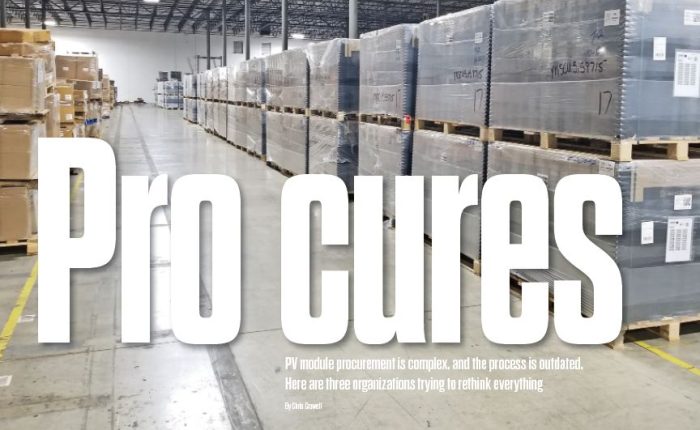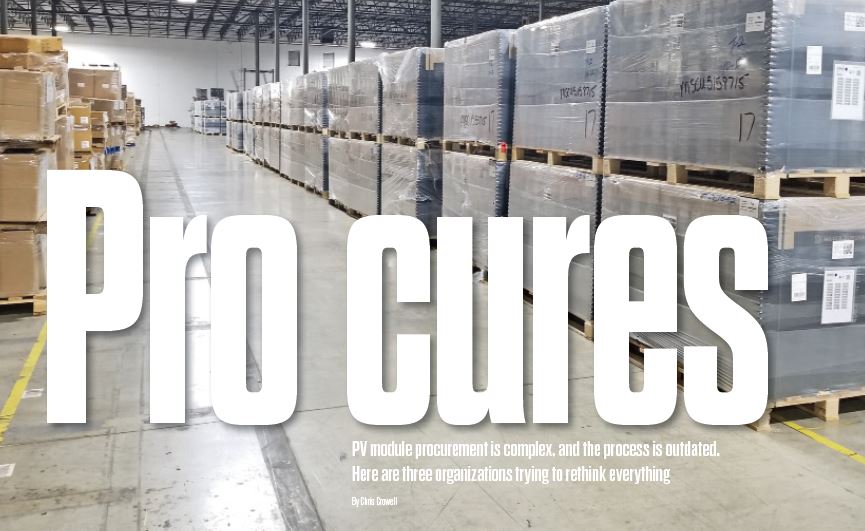 Solar module procurement has been precarious the last few years. The Section 201 tariffs of the Trump Administration. The Auxin petition to expand the bounds of the anti-dumping and countervailing duty (AD/CVD) tariffs. The allegations of forced labor in China's Xinjiang province and the resulting Withhold Release Order (WRO) and Uyghur Forced Labor Prevention Act (UFLPA) sanctions on imports with components tied to that region.
And those are just the biggies. Other global supply chain ripples, like freight costs and shipping delays, have all contributed to higher solar PV prices, shortages of preferred products and general market uncertainty. Meanwhile, manufacturers have been innovating at a break-neck pace. Larger wafers, larger form factors, bifaciality, and 400, 500 and 600+ Watt power classes have all emerged — from brands of all sorts.
The key takeaway in all this? PV module procurement is complex! Maybe a little too complex.
Will the "normal" market return? Maybe. If it does, is that even a good thing? This disruption has been a great time for the U.S. solar industry to look in the mirror, and it has given solar businesses a chance to proactively pursue a new normal — one that's more scalable and involves less risk and less inherent complexity for buyers.
In the Q1 edition of the Buzz, we looked at three new module procurement platforms. Each adds some level of transparency, analysis or buying power that is needed in the market and is often difficult for any one company to achieve on its own. Here is part 1 of that "Pro cures" article. Check out the whole thing in the Q1 2023 edition of Solar Builder.
---
Logistics power of Inxeption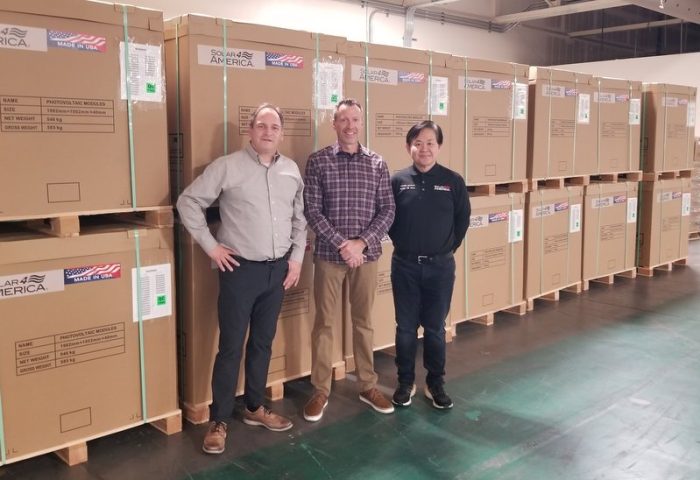 In the summer of 2022, when PV modules were being detained at ports under the UFLPA, and when the Department of Commerce was mulling a potentially massive change in AD/CVD tariffs, global industrial marketplace Inxeption added solar procurement financing to its services. A steady flow of new modules to the Inxeption marketplace followed — China-based Runergy Hyperion modules, U.S.-based Mission Solar's mSeries 400, Germany-based Meyer Burger panels.
At a time of uncertainty in terms of pricing, availability, logistics, polysilicon origins and so on, Inxeption was giving back a bit of buying power and certainty for U.S. solar installers.
"Our tech platform has been designed to handle large purchase orders and bulk and complex fulfillment up to industrial grade financing," says Erin Clark, president of the energy division at Inxeption, which serves smaller, regional installers as well as solar distributors. "We believe we're best suited for the middle market [installers] that have significant scale of operations."
Clark labels Inxeption a "services company," and it is aspiring to be the "Amazon" of distributed generation: Competitive pricing, an open market of available inventory and streamlined logistics services. Buy modules as needed; forecast longer term and lock in pricing; utilize its shipping, transportation and warehousing capabilities — all available à la carte.
The financing options stand out as particularly useful: "Installers are typically expected to pay upfront or with limited terms," Clark says. "But in our programs, we offer up to a 4- or 6-month installment plan to help manage cash flow and working capital. It gives them a longer window to get those installs completed and paid by their customers so they can reorder for their next flow of jobs."
Inxeption is well versed in managing global supply chains and navigating domestic transport and international exports. They are experts in Customs clearance and warehousing. It is possible the distributor you buy through is also using Inxeption to manage its inventory.
"We move goods around the world and store in multiple locations, so we can help customers who have grown in size and want to buy direct but don't want to handle international logistics and duties and tariffs or warehousing or any of that," Clark says.
Digitizing this process from module buying through financing and shipping in one shot is valuable. So is knowing that the available inventory has already been vetted by a well-known, third-party technical advisor. Inxeption has staff in Southeast Asia to inspect facilities and materials.
"We want to help customers buy from a global marketplace," Clark says, noting the knowledge gap that often exists even with name brand panels, which could have been "made in three different factories in three countries, but you wouldn't know that."
Longer term, Inxeption will offer more services at point of purchase — financiers, insurance carriers, data providers and U.S.-based logistics. Final Mile Solar is one such example. Final Mile is an installer operating in multiple states, with their own trucks, that can deliver fully packaged material directly to a jobsite.
"We can offer this to partners throughout the U.S. to grow into new cities without all of the upfront capital they would need to invest in a warehouse and infrastructure to get up and running in a new city," Clark says. "Installers can focus on installing, and the rest happens like magic, including product showing up in the driveway."
Stay tuned for parts 2 and 3 of Pro Cures, or Check out the whole article in the Q1 2023 edition of Solar Builder. Be sure to subscribe to Solar Builder magazine (print, digital or both) right here for free.
Chris Crowell is the Editor-in-Chief of Solar Builder.
— Solar Builder magazine
[source: https://solarbuildermag.com/news/pv-pro-cures-how-inxeption-simplifies-solar-module-buying-logistics/]