Baker Electric Solar, a full-service solar company based in San Diego, has sent word on a couple recent commercial projects it has completed or is nearing completion on. Let's take a look!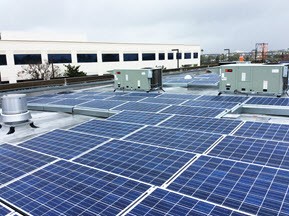 First up, Baker designed and installed a 216 kW rooftop solar system consisting of 864 Hyundai 250W panels with 13 Solectria inverters on two buildings for the Jewish Family Service of San Diego (JFS). The agency will see a 70 percent reduction in their annual electricity bills based on past consumption and will save an estimated $76,000 in energy costs in the first year.
"The Jewish Family Service solar project is in direct alignment with its mission to build a stronger, healthier and more resilient San Diego," said Baker's Director of Commercial Solar, Scott Williams. "When combined with the California Solar Initiative rebate of more than $147K, the solar system will provide more than $2.5M in net savings to the agency over the 25-year warranted life of the solar modules. It's great to know these funds will help and feed many people over the years."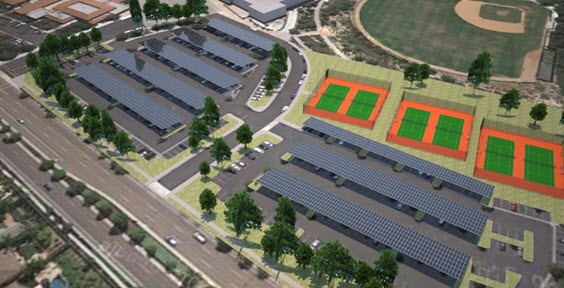 Baker is obviously an equal opportunity installer and to prove it, this next project was 1.1-MW solar system at Cathedral Catholic High School expected to achieve savings of $80,000 to $100,000 per year on its electrical energy costs. The solar installation is projected to be substantially complete by the beginning of the 2016-'17 school year.
Baker will design and install 1,798 LG solar panels and 25 SMA inverters using a carport configuration. The Baker solar system is being created to complement the high school's building colors and façade. Eight carports will be built by subcontractor RBI Construction.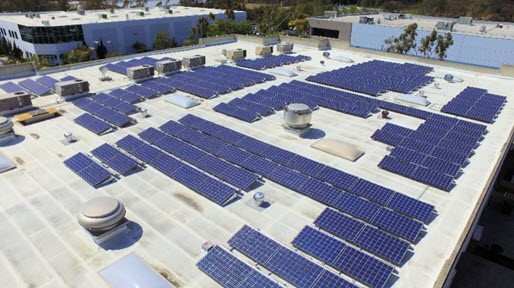 Lastly, Baker designed and installed a 59.89-kW rooftop solar system for San Diego-based Full Swing Golf. The installation of 226 Kyocera 265W solar modules will produce roughly 80 percent of the company's annual electricity needs and save the company more than $20,000 on its energy costs the first year.
— Solar Builder magazine
[source: http://solarbuildermag.com/news/recent-projects-from-baker-electric-jewish-center-catholic-school-golf-tech-company/]