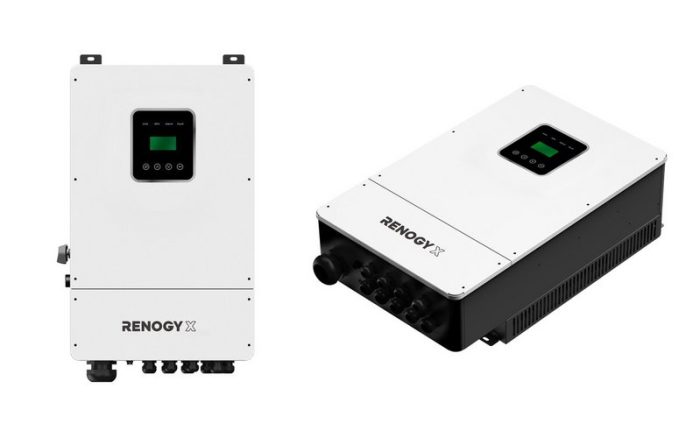 Off-grid solar company Renogy is making a new push into the residential solar market in California with Renogy X, which they say will be "the first manufacturer in the industry to sell direct-to-consumer using sophisticated e-commerce and digital project management."
To do this right, the company is seeking installers to become part of the Renogy X network, and for dealers to sell complete Renogy X systems to their own customers, using their sales, project planning and management tools.
"For more than a dozen years, Renogy has worked to help off-grid customers design and build innovative solar solutions with unmatched price-performance," said Yi Li, Renogy's founder and CEO. "With Renogy X, we expect to deliver an equally satisfying and innovative experience to residential solar customers."
Yes: Renogy X provides complete rooftop systems, including its own solar modules, inverters, and battery storage. The company has created system kits to simplify project planning, as well as selling individual components. The goal is delivering rooftop solar and storage projects with improved customer experience, lower cost, and shorter turnarounds.
An online solar design tool will use AI to size Renogy X systems and produce permit-ready drawings. System templates will produce professional proposals in seconds; Renogy X offers full deal origination with integrated financing option. Thanks to direct manufacturer pricing (and no sales commissions), Renogy X says it can price its systems well below the industry leaders.
With its network of installers, Renogy X guides every aspect of the project: planning, equipment sourcing, permitting, installation and inspection. Consumers receive project updates in real time via the Renogy X project management system, including real-time chats with their CSS. Streamlined access to financing also is available through the Renogy X platform.
"Customers want a simple process, along with pricing that's fair and transparent," said Josh Schlipp, president of Renogy X, who has spent nearly 20 years in the solar industry. "They expect their projects completed in a timely fashion, without the delays that can be caused by supply chain issues. Renogy X answers these challenges and will deliver a customer experience that's second to none."
Installer and Dealer Opportunities
As part of its direct-to-consumer offering, Renogy X is building a network of solar installers. These Renogy X-trained installers will use a dedicated section of the Renogy X portal to plan projects, order equipment and track orders. Technical support specialists will be available via live chat.
Renogy X also will sell all-in-one, kitted offerings directly to residential solar dealers, cutting out the need for a distributor.
"Installers and dealers are vital partners in our mission to transform the residential solar experience," Schlipp said. "We will provide them with back-end systems and training that are second to none, enabling them to close deals more quickly, complete more installs and grow their business."
Renogy X channel partners will have access to a web portal that will help them track and manage projects, and an integrated mobile app will enable crews to handle site audits on premises and in real time.
Renogy X will begin taking orders from California homeowners and installers by April 1.
— Solar Builder magazine
[source: https://solarbuildermag.com/news/renogy-x-goes-to-direct-to-consumer-with-full-solar-pv-storage-system/]