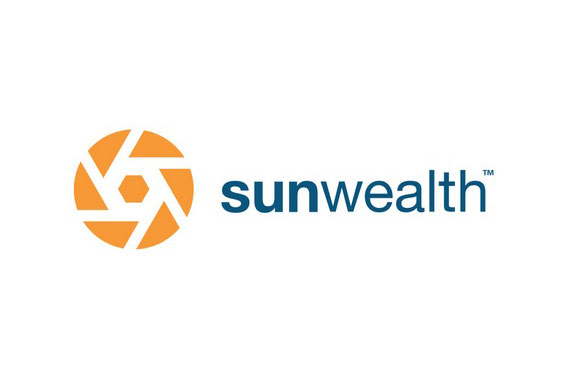 RSF Social Finance has provided a $5 million debt loan to clean energy investment firm Sunwealth. The financing will support a portfolio of 26 community-based solar projects across five states. More than one-third of the portfolio directly benefits low- to moderate-income (LMI) communities.
Based in Cambridge, Massachusetts, Sunwealth delivers meaningful energy savings to customers and increases access to solar power for households and organizations that otherwise might be left behind in the clean energy transition. RSF's loan also supports Sunwealth's Solar Access Program, which makes solar power affordable to LMI communities by eliminating upfront costs and allowing any building — regardless of the owner's income or credit score — to host a solar project and receive energy savings.
The 26-project portfolio totals 3.1 MW of clean energy that will deliver $5.8 million in lifetime energy savings to Sunwealth customers and create more than 100 lifetime job years for local solar developers and installers. Projects funded through RSF Social Finance's investment include:
A group of solar installations totaling 69 kW on the roofs of three houses of worship across the city of Boston as part of the Solar Access Program: Bethel AME Church, the Church of St. Augustine and St. Martin, and the Second Church in Dorchester. The projects will deliver a combined $112,000 in lifetime energy savings to the three churches.
A set of solar projects totaling 286 kW on the rooftops of Symmes Valley Elementary School and Symmes Valley High School in Willow Wood, Ohio, in the Appalachian region. Developed in partnership with Illinois-based TMI Energy Solutions, the pair of installations will deliver more than $128,000 in lifetime energy savings to the Symmes Valley Local School District.
A 247 kW rooftop solar project located at Pacific EcoRisk in Fairfield, California, developed in partnership with Solaris Energy. Pacific EcoRisk is an environmental consulting firm conducting research and testing in the fields of environmental toxicology, aquatic biology and environmental chemistry. This project will save Pacific EcoRisk $733,000 over the project's lifetime.
Sunwealth's innovative solar financing model brings critical capital to the community-based solar market, supporting solar projects on rooftops, parking lots, and other underutilized spaces in the built environment.
"Our partnership with RSF enables Sunwealth to remain catalytic with its community impact," said Omar Blayton, chief financial officer of Sunwealth. "RSF continues to demonstrate its leadership through thoughtful and innovative investments. We look forward to collaborating with them for years to come."
Projects range in size from 5 kW to upwards of 5 MW. The company partners with local solar developers and installers to build projects that deliver solar access and long-term energy savings to customers including nonprofits, schools, municipalities, small businesses, affordable housing authorities and LMI households.
"RSF wants to address climate change in a way that not only protects the most vulnerable communities but also gives them a real share in the clean economy," said Michael Jones, VP of lending business development at RSF Social Finance. "Our investment in Sunwealth achieves that goal, financing a portfolio that prioritizes solar access, savings, and green job creation while providing new liquidity for a social enterprise focused on democratizing clean energy."
— Solar Builder magazine
[source: https://solarbuildermag.com/projects/rsf-social-finance-invests-5-million-in-sunwealth-community-based-solar/]