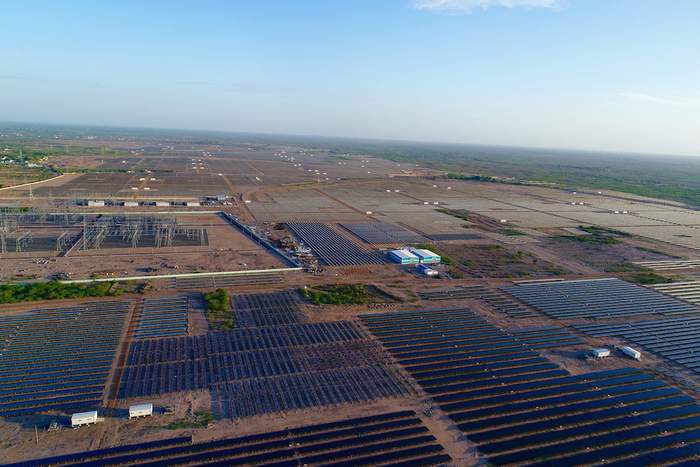 SenseHawk, a Software as a service company that helps customers develop, build and operate solar and other infrastructure sites, raised $5.1 million in Series A1 funding. SenseHawk's cloud-based platform and application modules solve several challenges in the development, construction and operation of solar sites. Its application modules enable solar companies to reduce costs, enhance workforce productivity and improve solar site performance leveraging sophisticated AI and machine learning models.
The investment round was led by Alpha Wave Incubation, a $300 million venture fund managed by Falcon Edge Capital, a leading global alternative asset manager, and backed by ADQ, one of the largest regional holding companies based in Abu Dhabi. Existing investor SAIF Partners also participated with a follow-on investment.
The SenseHawk platform is used by over 80 customers to analyze over 28 GW of solar assets in 15 countries, and the company is focused on expanding its offerings and customer base as the world increasingly moves to renewable energy.
SenseHawk platform
The application modules on the SenseHawk platform support site and terrain management, construction monitoring, operations, thermography, work management and file organization. A mobile app extends the power of the platform and brings data to field techs so they have all the information they need at their fingertips. The mobile app also supports onsite navigation, enabling users to easily navigate to allocated tasks on sites that can be 1000s of acres in size.
Be it a developer, EPC (engineering, procurement and construction), Opperation & Maintenence contractor, asset owner, independent engineer or anyone else that works on a solar project, collaboration is made easy using the SenseHawk platform and application modules.
As part of this investment from Alpha Wave Incubation, SenseHawk will expand its presence to Abu Dhabi and use the Emirate as a global base for international expansion while also targeting the Gulf Cooperation Council countries, Middle East and North Africa and other global markets. SenseHawk will also build a world-class team of data scientists, product managers and engineers located in Abu Dhabi.
— Solar Builder magazine
[source: https://solarbuildermag.com/news/sensehawk-raises-5-1m-for-its-software-platform-to-enhance-efficiency-in-the-development-construction-and-operation-of-solar-power-plants/]