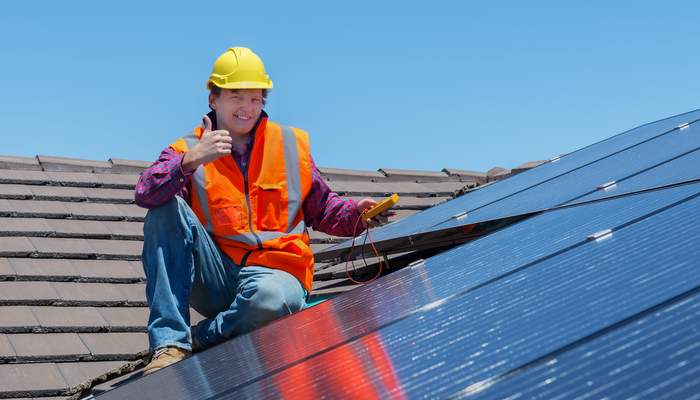 Residential solar permitting can be a pain point for installers, homeowners and local governments, if those local governments haven't got up to speed on solar. The U.S. Department of Energy's National Renewable Energy Laboratory (NREL) and UL Solutions launched SolarAPP+ in 2021 to help change that. It is an automated permitting solution for local governments to quickly and safely approve standardized projects for installation. SolarAPP+ is complimentary for municipalities to utilize and is supported by administrative fees paid by installers.
You can read more about its development and how it works here. UL sent an update this week on SolarAPP+ adoption milestones: there are now 27 communities using SolarAPP+, with over 10,270 permits issued, 59,350 kilowatts approved and 10,270 estimated hours saved in review time.
The City of Tucson, Arizona, has already issued 3,587 permits using SolarAPP+, resulting in 21,584 kilowatts approved and an estimated 3,659 hours saved on initial permit reviews.
"Offering our solar installers a way to self-permit expedites the process," said Carla Blackwell, director of Pima County, Arizona, Development Services. "Pima County and the City of Tucson were early adopters of SolarAPP+. The permit process used to take several days, or weeks in some cases, but permits can now be issued the same day an application is submitted using SolarAPP+."
Combining the experience and technical know-how of NREL, UL Solutions and industry partners with data from participating local authorities and code officials formed the basis for the standardized plan review software. The software can run compliance checks and automate building permit approvals for eligible residential rooftop solar energy systems in a matter of minutes. It can also standardize up to 90% of system plans.
"UL Solutions has served as a key partner since the inception of this collaborative effort to support access to safer, more affordable residential rooftop solar energy systems in the U.S.," said Larry Sherwood, chair of the SolarAPP+ Foundation. "SolarAPP+ is a testament to the progress that can be made when all stakeholders come together under a common goal in support of cleaner energy and the solar industry."
— Solar Builder magazine
[source: https://solarbuildermag.com/news/solarapp-now-streamlining-solar-permits-in-27-communities/]