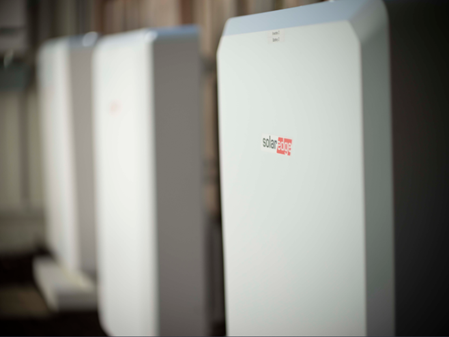 In anticipation of the April 14 start of California's NEM 3.0, SolarEdge introduced the Home 'Rate Saver' solar + battery solution, pitching it as a more cost-effective storage solution for "homeowners who do not require home back-up." The battery management algorithms of the SolarEdge Home Rate Saver are tuned to NEM 3.0 rate structures specifically.
"In the U.S. strong demand for batteries for back-up will continue, and now NEM 3.0 will usher in an entirely new use case in California where self-consumption will be the primary driver," stated Amir Cohen, General Manager Solar, North America, SolarEdge.
The dc-coupled SolarEdge Home Rate Saver removes the need for additional equipment typically required for home back-up, such as ac-combiners or external metering devices. No additional breakers in the homes' load center are needed, often eliminating the need for a main panel upgrade. SolarEdge says the reduced the battery system and install cost savings for homeowners could near 38%.
In addition, the dc-coupled solution requires two less power conversions versus an ac-coupled alternative, leaving a bit more energy overall. Homeowners will be able to maximize time-of-use features, export energy at peak rates and discharge stored energy at peak NEM 3.0 rates autonomously.
"In terms of installation complexity, it's as simple as adding an additional module onto the system," Cohen said.
Homeowners also have two options for back-up: SolarEdge Home 'Essential Back-Up' to handle essential loads like lights, refrigerators, computers, and garage door openers, and SolarEdge Home 'Full Home Back-Up', which works across the home managing larger loads like HVAC units and well pumps for longer outage periods.
"Having sold and installed solar in the California market for several decades, it's clear that the NEM 3.0 Net Billing Tariff requires an entirely new solution for homeowners to see the returns of investment they have become accustomed to," stated Barry Cinnamon, CEO of Cinnamon Energy. "The new SolarEdge Home 'Rate Saver' solution goes a long way to bridge the savings gap created by NEM 3.0 for homeowners at both the CAPEX and OPEX level, while delivering more installation efficiencies."
— Solar Builder magazine
[source: https://solarbuildermag.com/energy-storage/solaredge-rate-saver-battery-pitched-as-california-nem-3-0-solution/]