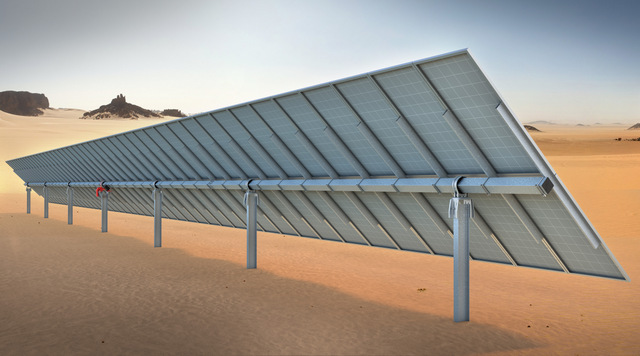 Soltec is supplying complete tracker equipment to the 13-MW Eagle Point solar PV plant located in the state of Oregon by leading project developer Cypress Creek Renewables.
"Our trackers require the fewest piles per megawatt and keep earth grading operations to a minimum, preserving the site's wetlands and fragile ecosystem," reported José María Lozano, Engineering Global Director at Soltec. "Our independent-row, short tracker site-fill advantages allowed the plant to be designed with the trackers arranged diagonally, rather than in a straight line, to make the most of the available land."
The 491 complete solar trackers manufactured by Soltec present a market-leading cost advantage. The trackers will be produced and shipped in less than 40 days to the project site on the outskirts of Medford, near the Rogue Valley International Airport.
"We are proud to be chosen once again by Cypress Creek Renewables," said Raúl Morales, CEO of Soltec. "Customer success comes from combining cost-effective, high-yield equipment offering high-tolerance installation features with Soltec's proven reliability as a tracking partner."
— Solar Builder magazine
[source: http://solarbuildermag.com/news/soltec-supplies-13-mw-solar-trackers-pv-plant-oregon/]