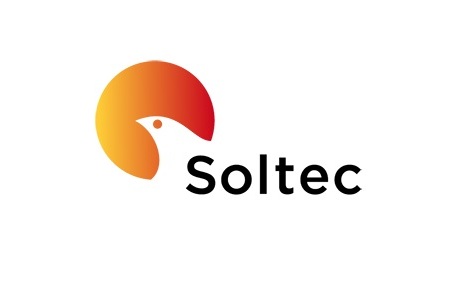 Soltec has introduced a new tracker with a unique vertically aligned dual-row design. Designed exclusively for the U.S. solar market, the SFOne USA combines the manufacturer's expertise in design, manufacturing and installation to deliver a solution that streamlines and optimizes solar energy generation.
With the vertically aligned dual-row design, the SFOne tracker maximizes solar energy generation efficiency while reducing costs and complexity associated with the installation and maintenance of solar systems. Specifically tailored for projects in the United States, SFOne eliminates the complexity of conventional configurations with its pre-assembled sets, reducing costs and expediting the installation process. The connected system of SFOne also cuts the number of motors and electronic systems by 50%.
"This SFOne solar tracker is a unique and adaptive solar solution designed exclusively for the U.S. market," said Colin Caufield, VP of North American sales for Soltec. "SFOne simplifies installation, reduces costs, and maximizes solar energy generation efficiency in a variety of conditions. By being able to manufacture locally, we reaffirm our commitment to the U.S. market as a player that can help achieve IRA compliance for our customers. SFOne represents a significant step towards a cleaner and more efficient future in solar energy."
SFOne adapts to various terrains, from slopes to irregularities and diverse soil types. Additionally, the new tracker's sophisticated design includes a wiring system that avoids unnecessary parts, reducing both the number of tracker components and their total cost.
SFOne's electronics feature complete wireless communication and are designed to withstand low temperatures, ensuring optimal performance in various weather conditions. Furthermore, the SFOne tracker uses cutting-edge algorithms to maximize production: TeamTrack minimizes shading losses between rows, Diffuse Booster maximizes gains on cloudy days, and Dy-WIND ensures plant protection against adverse weather conditions.
Soltec, with manufacturing capabilities in the United States, emphasizes its commitment to the local economy and environmental sustainability through the launch of this new tracker. By choosing SFOne, companies and projects benefit from a solution that not only maximizes solar energy production but also minimizes associated costs and risks.
— Solar Builder magazine
[source: https://solarbuildermag.com/products/soltec-unveils-new-sfone-dual-row-solar-tracker-for-the-u-s-market/]