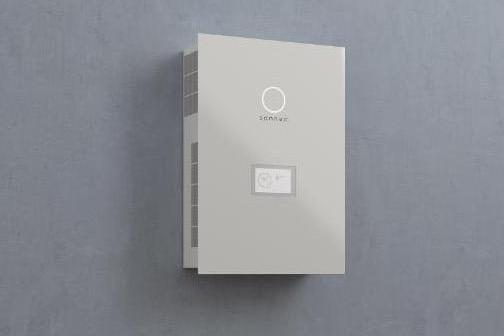 Homeowners in the Eastern United States can now turn to Enersave.com, an online energy efficiency marketplace, to reserve sonnen residential battery storage products.
sonnen launched in the US market in 2015 and manufactures its sonnenBatterie products in California. With more than 12,000 battery systems working with solar electric systems in multiple countries, sonnen is a global market leader in residential energy storage. Each sonnenBatterie uses intelligent energy management software to automatically control solar energy consumption, storing excess solar electricity for use later in the day and providing backup electricity in the event of a utility outage. The batteries can also be charged with a standby generator.
Enersave staff were among the first in the Eastern U.S. to be trained on the installation and operation of the sonnenBatterie units.
RELATED: Primer for buying, installing residential solar+storage systems 
"Given sonnen's leadership in the battery storage market with the most real world installations and the most advanced, intelligent battery systems, it was an easy decision to align our business with them," said Dennis Wilson, CEO of Enersave. "We are excited to be among the first to offer residential battery storage with our unique smart meter sizing service, and to be on the forefront of helping solar homeowners gain more energy independence. From my experience in developing more than 600 residential and commercial PV systems since 2005, I believe battery adoption will grow rapidly and become an integral part of the electric grid of the future."
Once a customer makes a reservation for their system at Enersave.com, a smart home meter is installed that tracks electric consumption and solar generation, and that data is used to recommend the appropriate battery size system for the customer's needs.
— Solar Builder magazine
[source: http://solarbuildermag.com/news/sonnen-batteries-available-in-eastern-u-s-now-through-enersave-com/]