Southwire Tools and Equipment launched nine new meters to help electricians safely and efficiently complete their jobs. Included in this product line are several meters which feature Bluetooth technology, allowing users to save and send readings using Southwire's exclusive MApp mobile app.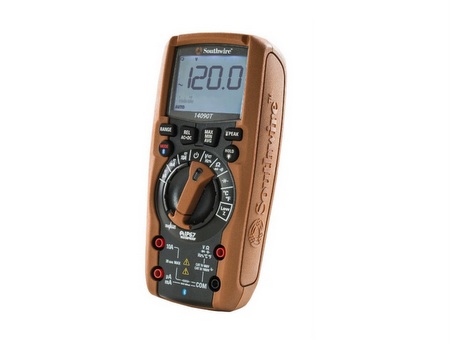 Southwire's new 140-series TechnicianPRO line features three meters specifically designed for electricians who work in commercial settings. These CAT IV, 600V, waterproof meters have an enhanced feature set, including Bluetooth technology, TrueRMS, Low-Z, fully backlit controls and displays, built-in work lights and magnetic hanging straps.
The three 130-series ResidentialPRO multimeters are compact and ideal for residential electricians. CAT III 600V rated and waterproof, ResidentialPRO meters are available with Bluetooth technology, TrueRMS, Low-Z, built-in work lights and backlit displays.
RELATED: How California's Rule 21 inverter requirements expand grid capacity, limit energy (revenue) generation 
The 160-series features three meters to address specific market needs. The 16020N is a compact CAT IV 600V meter with an auto-resetting fuse. With its built-in flashlight, non-contact AC voltage detector, bright backlit display and built-in test leads, this is a meter for a wide variety of applications. The 16030A is a TrueRMS meter that auto-selects between voltage and resistance, and features auto-hold to temporarily catch readings on the display. The 16040T model is a compact and rugged CAT III Bluetooth technology enabled meter. With a broad array of test functions, these meters allow electricians to take full advantage of the MApp mobile app.
"Southwire has a long history of developing, manufacturing and distributing innovative products for electricians," said Payne. "We are proud to extend this legacy with our latest generation of meters, bringing connectivity and durability to the jobsite."
— Solar Builder magazine
[source: http://solarbuildermag.com/news/southwire-launches-nine-new-meters-several-with-bluetooth-technology/]