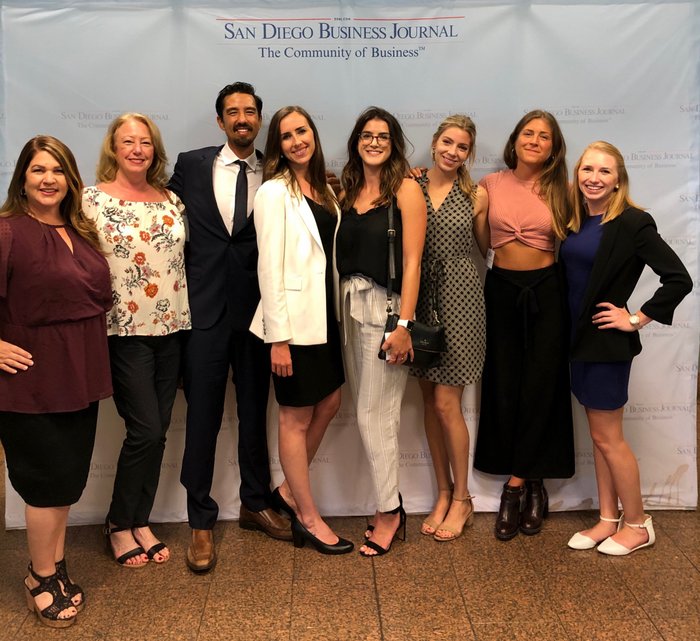 Sullivan Solar Power's Director of Community Development, Tara Hammond, was recently honored as one of San Diego Business Journal's 2019 Business Women of the Year. Hammond has served nine years at Sullivan Solar Power as a solar advocate and works to promote and develop educational opportunities regarding solar energy and battery storage, cementing Sullivan Solar Power's brand through educational and advocacy efforts. Her tireless dedication to community education and solar rights has empowered Southern Californians to make informed decisions about renewable energy for their homes and businesses.
A recent Solar Foundation study found 80 percent of executive-level positions in the solar industry are held by men. Hammond defies this statistic as a female Director in one of the nation's largest privately-held solar companies. She has established herself as a top-level leader at San Diego's top solar and storage power firm and within the local industry, while setting an example for other women in the cleantech field.
Hammond has developed educational solar seminars, strategic nonprofit and corporate partnerships, and client engagement events to foster Sullivan Solar Power's mission to change the way we generate electricity. She has overseen the organizing of hundreds of events focused on educating residents about solar energy, battery storage, consumer rights, utility rates and renewable energy policy. She has also developed strong partnerships with nonprofits such as Climate Action Campaign and the San Diego chapters of Sierra Club, Electric Vehicle Association, GRID Alternatives and Surfrider Foundation.
"It is a great honor to win this award and to be in the company of outstanding women who are solidifying the new norm for future generations of leaders," said Hammond, "I share this recognition with my Community Development team – nine incredible women, in a male-dominated industry, who support each other and collaborate daily, effectively leading efforts to change the way we generate electricity to create a brighter future for Southern California."
This award is one of many recent accomplishments for Hammond. Others include providing industry expertise to the bill authors of the Solar Consumer Protection Bill, successful legislation that went into effect this year, propelling Sullivan Solar Power to be the fifth largest residential solar and storage installer in the nation according to Solar Power World and being a finalist for the 2019 San Diego Magazine Celebration Women awards. After eight years of advocating for Community Choice Energy and being a founding member of the San Diego Community Choice Alliance, Hammond and the local coalition is celebrating San Diego's progress this year toward an alternative to San Diego Gas & Electric's utility monopoly. Hammond also received San Diego Business Journal's 2019 Top 40 Under 40 Business Leaders Award.
— Solar Builder magazine
[source: https://solarbuildermag.com/news/sullivan-solar-powers-director-of-community-development-named-one-of-san-diegos-business-women-of-the-year/]