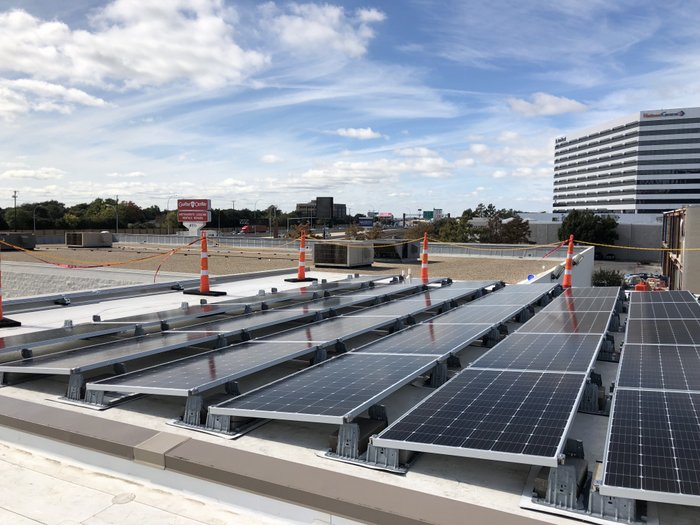 LBJ Infrastructure Group and NTE Mobility Partners have created some of the most sophisticated traffic tollways in the United States, including nearly $7 billion in three North Texas projects. Neat, huh?
What's this have to do with Solar Builder?
Well, their parent company Cintra, a leader in P3 infrastructure development, is going to power its North Texas headquarters with a 200-kW DCp solar system, designed, engineered and installed by Dallas-based Sunfinity Renewable Energy. The project takes advantage of federal tax credits and rebates to greatly reduce the total overall cost of the system.
"Cintra is always on the cutting edge of industry innovation, and that's why we started looking at solar energy," said Roberto Carrasco, COO of LBJIG. "Our campus is growing, and we will now be able to maximize our operational cost effectiveness while contributing to cleaner air in North Texas."
Solar power will meet as much as 30% of the power needs of the corporate headquarters, resulting in significant carbon and cost savings — electricity savings are projected to be more than nine times the net cost of the project. The system is comprised of 588 premium panels spread across four buildings at their LBJ Freeway campus in Farmers Branch, where more than 100 people are employed.
— Solar Builder magazine
[source: https://solarbuildermag.com/news/sunfinity-installs-200-kw-solar-system-on-texas-based-infrastructure-development-company-building/]