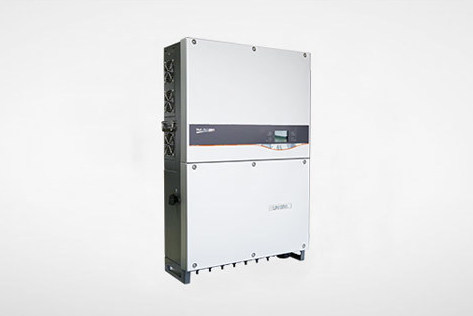 Sungrow Power Supply Co. has received VDE 4120 compliance for its string inverter SG60KTL, becoming the first PV pure player to receive this certificate in the string inverter segment worldwide.
VDE-AR-N 4120:2015 fulfills the technical conditions necessary for the connections and operations of the Sungrow SG60KTL to the high voltage network. Sungrow has teamed up with leading global quality assurance and risk management company DNV GL on certification of the SG60KTL, one of the company's bestselling products in Europe.
DNV GL has issued a Type Certificate for Sungrow's PV inverter SG60KTL demonstrating compliance with the German guideline VDE-AR-N 4120 [Technische Bedingungen für den Anschluss und Betrieb von Kundenanlagen an das Hochspannungsnetz (TAB Hochspannung)].
The SG60KTL is a compact 66 kVA three-phase inverter with a maximum efficiency of 98.9% in a very compact and light weight design for easy installation.
RELATED: What you need to know about 1500-volt inverters
"We are very proud having received VDE 4120 compliance," said Stefan Froboese, Technical Director for Sungrow EMEA. "Product safety and compliance are paramount for the success of Sungrow and our customers likewise. With this certification, we have shown once more that we are taking the lead in product compliance in all relevant markets. Third-party independent verification with regards to all applicable technical standards is required in today's markets and we have taken the necessary steps accordingly."
— Solar Builder magazine
[source: https://solarbuildermag.com/inverters/sungrow-sg60ktl-solar-inverter-earns-vde-4120-compliance/]