In keeping with SunLink Corp.'s rapid expansion across the board, the company revealed that it will be expanding its international presence with several projects in Western Honduras totaling 37 MW.
With a legacy of successful PV installations in locations like Puerto Rico, SunLink's activity in Honduras — Latin America's second largest solar market in 2015 – is part of a larger push into the region and beyond. The Latin American projects represent one piece of SunLink's robust fixed-tilt, roof-mount and tracker portfolio throughout the Americas, with total installs of more than 1 GW.
RELATED: See a 270-kW rooftop system completed by SunLink, RA Power & Light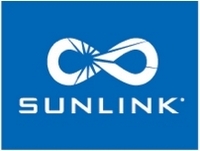 "Every major player in the solar market is contemplating international solar activity as a way to mitigate risks associated with the predicted temporary 2017 dip in the domestic market – whether that's through projects, M&A or strategic alliances,"said Michael Maulick, CEO of SunLink. "We already have a respected international track record and are expanding it rapidly not as a short-term balance sheet bolster like so many others, but as part of our long-term investment and commitment to advancing universal solar power adoption for the benefit of the environment and security worldwide."
SunLink has proven expertise when it comes to servicing complex political, economic and/or environmental geographies, and its extensive R&D and state-of-the-art engineering means its products surpass expectations in extreme environmental conditions.
"Our international supply chain accommodates the tightest of logistical timeline requirements on a global scale," Maulick said. "Add to that our valued PowerCare engineering and project management services, and you have a winning formula for long-term success for SunLink, our partners and the regions in which they do business."
SunLink's efforts in Honduras are noteworthy as the Latin American region carries a top rank among burgeoning global solar markets with a project pipeline of almost 30 GW this year, surpassing the U.S. and Japan. Known for its robust project solutions in demanding markets, SunLink is making its full line of tracking and fixed tilt systems available for project developers in Latin America.
Learn more about SunLink's valued solar solutions for large-scale ground-mount projects here.
— Solar Builder magazine
[source: http://solarbuildermag.com/news/sunlink-international-expansion-37-mw-solar-projects-in-honduras/]