New energy research announced by Parks Associates reveals 12% of U.S. broadband households that do not currently have solar PV panels are likely to purchase them in the next year. The IoT research firm notes the most popular energy-efficiency equipment for 2018 is a backup generator, with 19% of current non-owners planning to make this purchase.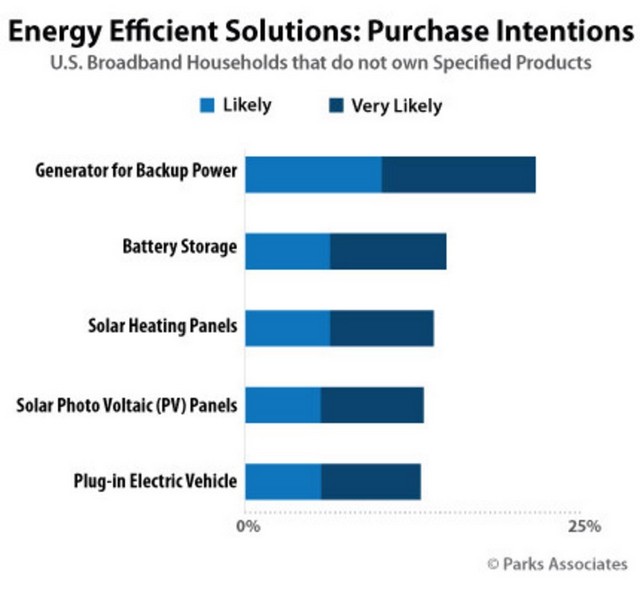 Parks Associates will present smart energy research and lead discussions on utility strategies to increase and leverage consumer interest in these solutions at the ninth-annual Smart Energy Summit: Engaging the Consumer, February 19-21, at the Omni Austin Downtown in Austin, Texas. The event features keynotes from ITRON and Meritage Homes and features expert discussions on new growth opportunities for energy providers in the residential markets.
"Energy efficiency enables utilities to utilize incentives to establish a position in the smart home market," said Tom Kerber, Director, IoT Strategy, Parks Associates. "We will explore their opportunities and trends in consumer demand in depth at Smart Energy Summit."
Smart Energy Summit features two key sessions on February 20 focused on new opportunities for energy providers in home energy management and beyond.
— Solar Builder magazine
[source: http://solarbuildermag.com/news/broadband-households-plan-to-install-solar-in-2018/]