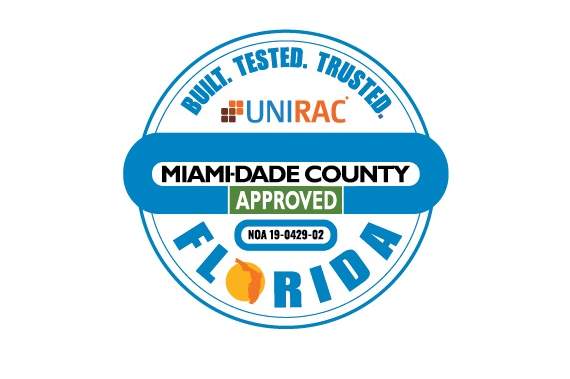 Unirac's SOLARMOUNT PV Mounting system is the first solar racking product to receive a Notice of Acceptance (NOA) for construction in Miami-Dade County, Florida. With its provisions for High Velocity Hurricane Zone (HVHZ) wind conditions, Miami-Dade has the most stringent building code requirements in the United States.
The NOA (NOA No. 19-0429.02) establishes code compliance and provides a pre-approval of the building product, thus simplifying the design, permitting and approval process, resulting in cost savings of several hundred dollars per project. Solar contractors in other high wind areas also benefit from the Miami-Dade NOA. Authorities Having Jurisdiction across Florida, in other coastal states, and as far away as the Caribbean, Guam and Hawaii accept the NOA as meeting their local product approval requirements.
Solar's Fastest Attachment
Damaging roof shingles used to be one of solar installers' worst challenges. Now, the easy, affordable solution is NanoMount

, SunModo's newest solar mounting innovation. Learn more here.
— Solar Builder magazine
[source: https://solarbuildermag.com/news/uniracs-solarmount-approved-for-installs-by-miami-dade-county-florida-officials/]