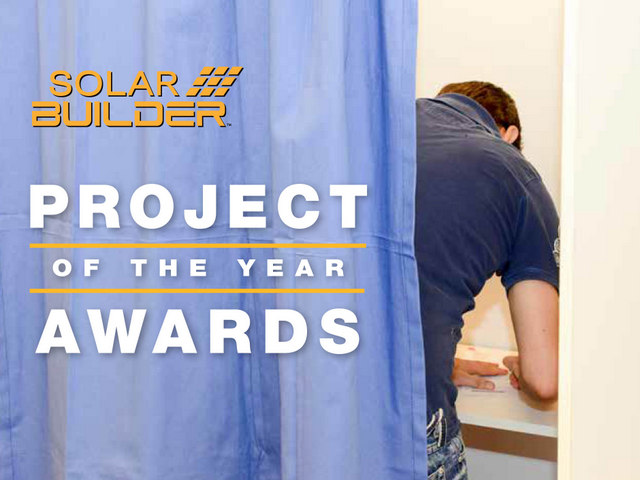 Finally, a vote in which there are no losers.
From remote islands to abandoned mines, from sprawling plains to dense urban areas — this year's crop of Project of the Year Award nominees might be our most varied yet. This year, we decided to break out three separate categories – commercial & industrial, utility-scale, solar + storage – to best capture the breadth of entries and to let their unique attributes shine. After two weeks of voting – on Sept. 22 — we will close those polls, tally the votes and declare winners.
But then [twist!] we will reopen the polls and have the three category winners battle it out for a one-week, winner-take-all vote to choose the true Project of the Year, which will be displayed on the cover of our November/December print magazine.
The polls are on this page. Please click through to the three category links below, read about the nominees, and then come back here to cast your ballot.
— Solar Builder magazine
[source: http://solarbuildermag.com/news/vote-for-the-2017-solar-builder-project-of-the-year/]