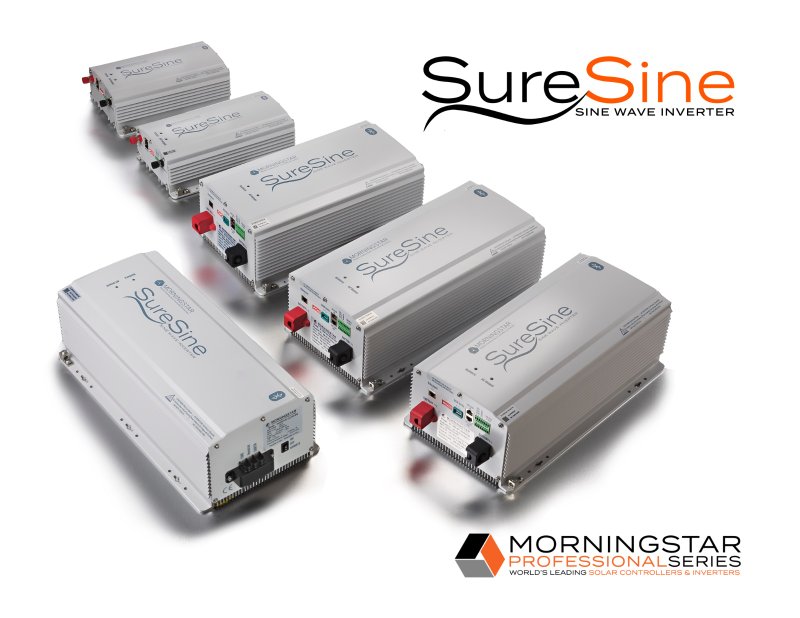 Thu, Dec 8. | 2 p.m. EST 
Join Solar Builder and Morningstar to learn more about designing for success in off-grid solar installations, in this special webinar covering Morningstar's new SureSine line of off-grid inverters.  
Learn the differences in inverter design, and the key features that make an inverter "industrial grade" for higher-end remote powering applications. The new SureSines will enable solar professionals to build "all Morningstar" systems with no weak links.
You'll learn about:
What makes an inverter industrial-grade, and the typical applications in which they're called for
Communications features for remote monitoring, control, and integration into industrial control systems through open standards.
Device Configuration and real-time display of system performance with the mobile app, using the Bluetooth link
Thermal performance and temperature ratings for use in extreme climates and industrial system enclosures
Everything to know about application-specific product certifications and requirements
AC Outlet choices for a variety of global markets, as well as wiring options for professional installations
Powerful integration options with Morningstar products to offer additional control and system-level functionality

Presenters:

Brad Berwald, Senior Product Manager:  Brad has two decades of technical sales experience in the RE power electronics; also expertise in Global Account Management, Technical Marketing & Training, as well as product development.  He holds a BSEE and a Marketing-focused MBA from Alfred University and serves on Morningstar's Board of Directors bberwald@morningstarcorp.com 

Mark McHenry, Marketing Manager:  Mark handles digital marketing activities and projects for Morningstar, providing consistent communications to distributors, dealer/installers, technicians, users. His previous roles include PHD Virtual, a virtualization backup software company in Philadelphia.  Mark holds a BChE from Villanova University and an MBA from Temple University's Fox School of Business mmchenry@morningstarcorp.com
— Solar Builder magazine
[source: https://solarbuildermag.com/news/webinar-upgrading-your-critical-projects-with-morningstars-new-suresine-inverters%EF%BF%BC/]