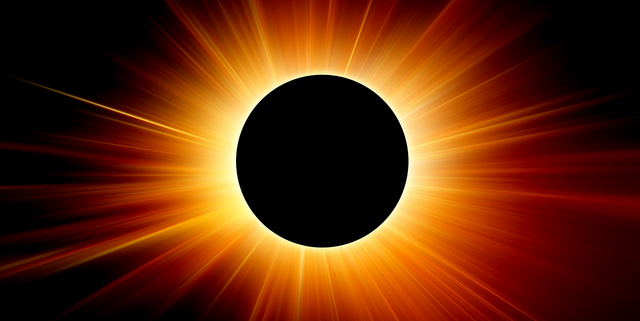 The first total eclipse to impact the contiguous United States since 1979 will take place later this month on August 21, 2017. With enhancements made to their already state-of-the-science system, MDA has utilized cutting edge technologies to model the impacts of the impending eclipse on solar generation potential across the country.
The model predicts a major impact on solar generation within the United States as the eclipse moves from west to east across the country. Impacts will begin along the West Coast as early as 12 p.m. ET and will subside entirely along the East Coast around 4 p.m. ET.
Nationally, solar generation potential will decrease to less than 50 percent of capacity around 1:40 p.m. ET as a result of the total eclipse. This represents a reduction of >11,000 MW of renewable energy supply for over 20 minutes. Based on percentage of capacity, the impact will be even greater in the Duke Energy's Carolinas service area, where the potential solar generation will drop from greater than 90 percent at 1:15 p.m. ET to just 8 percent at 2:45 p.m. ET.
The MDA solar forecasting system is a highly skilled state-of-the-science system that has recently placed first in a competition hosted by an independent third-party that included a dozen weather service providers. MDA offers a wide range of solar forecasting capabilities, including forecasts for: solar farms, aggregate totals including at the RTO/ISO level and national, and behind the meter.
— Solar Builder magazine
[source: http://solarbuildermag.com/news/whats-the-impact-of-the-solar-eclipse-on-the-solar-industry/]