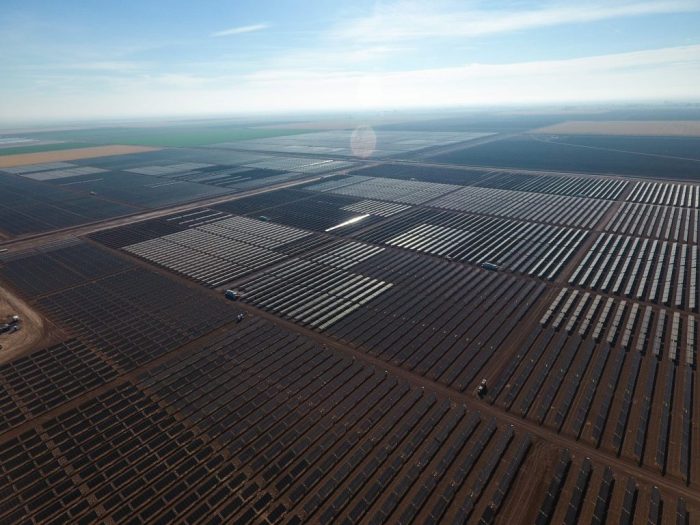 Developer X-ELIO has launched its first utility-scale battery energy storage system (BESS) project in the United States, with a total capacity of 60 MW.
This BESS project will be co-located with Liberty 1 Solar, the 72 MW PV solar plant that the company is building near Houston. Liberty 1 Solar is expected to be operational in early 2024 and will generate 137 GWh of clean energy per year. The project is expected to contribute more than $130 million in capital investment in the state and creating up to 125 construction jobs. The energy produced by this plant will be sold to BASF through a power purchase agreement (PPA), closed last September with the company.
The project itself will provide a reliable and cost-effective means of storing renewable energy. Surplus energy, generated by Liberty 1 during times of low demand, will be stored in these batteries so that it can be fed into the grid at times of greater need. As an ancillary service, the system will also support grid voltage and frequency. The BESS project will support the ERCOT grid in the management of the intermittency of large renewable generation sources close to the Houston load center
Additionally, the battery system is designed to allow for future expansion, increasing capacity from a 1.2-hour system to a 2-hour system (60 MW – 120 MWh), ensuring the highest value proposition under ever-changing market conditions.
"Launching this new battery project is a major milestone for X-ELIO and another step in our strategy to expand our business model to synergistic adjacencies to our core solar business," said Mirko Molinari, chief commercial officer of X-ELIO. "This is the first big step of many that X-ELIO aims to take in this direction, and we are happy to partner with savvy technical partners like Saft who share our ambitions to become a major player in utility-scale energy storage."
X-ELIO began investing in energy storage a year ago. The development of this project, the largest BESS project for the company to date, is the first of a GW-scale pipeline that X-ELIO continues to build globally. The project will move forward with the collaboration of two long-time players in the energy storage sector, SAFT and Power Electronics.
"We are delighted to support X-ELIO for this exciting project in Texas, their largest to date. X-ELIO can count on SAFT's ability to deliver the most effective energy storage solution for their performance requirements," said Hervé Amossé, SAFT executive VP for energy storage solutions. "We will deliver 34 Intensium Max containers and 17 power conversion systems, which will play a key role in the efficient operation of the Liberty project throughout its lifetime."
— Solar Builder magazine
[source: https://solarbuildermag.com/projects/x-elio-launches-60-mw-energy-storage-project-in-liberty-county-texas/]