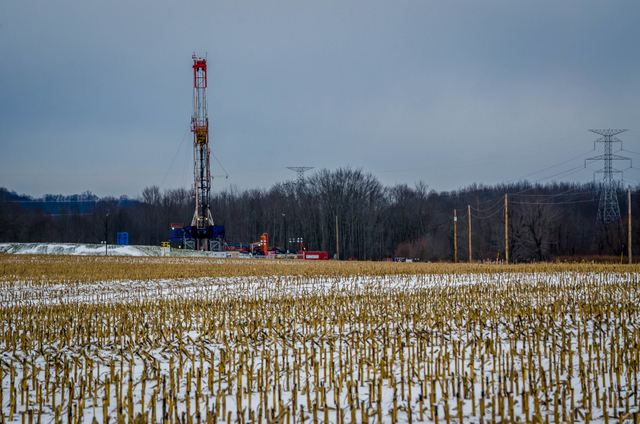 Speaking as an Ohioian, Ohio's energy decision-making is terrible, and its about to get worse according to national business group Advanced Energy Economy (AEE). The group is even testifying before the Ohio State Senate Energy Committee today and then the House Public Utilities Committee tomorrow to oppose the two bills (Sub. SB320 and Sub. HB554) that AEE says will weaken the state's energy standards by turning requirements into voluntary goals, effectively extending the investment-killing freeze of the standards for another five years, through 2021.
Inside AEE's argument
Throughout 2016, AEE has met with lawmakers to inform them about ways Ohio could meet its future energy needs with a diverse portfolio of resources, including renewable energy and energy efficiency, saving customers money on their energy bills in the process. At their request, and that of the Governor, AEE's nonprofit educational affiliate, Advanced Energy Economy Institute, developed an open-access modeling tool that analyzes publicly available investor-owned utility (IOU) planning data to determine the rate impacts of different changes to the state's electricity generation mix between now and 2027.
RELATED: AEE leads discussions on improving energy efficiency in Illinois 
The model examined four different pathways for Ohio to meet its energy needs in 2027. Of the four scenarios, the pathway that resulted in the highest cost to customers was an approach similar to SB320, which maintains the existing freeze on renewable energy and energy efficiency investments. The approach represented by Sub. SB320 and Sub. HB554 could increase rates on Ohio consumers by nearly 30 percent compared to today's cost – costing consumers $255 by 2027.
"Our modeling shows that a diverse generation mix made up of renewable energy, energy efficiency and natural gas would save the average household nearly $200 a year by 2027 and the state $3.3 billion a year. This would be a significant cost savings for the Buckeye state," said Ray Fakhoury, state policy associate at AEE. "By simply ensuring that advanced energy technologies get to compete, lawmakers could save the consumers and the state through avoided energy costs."
Solar barrier to entry
"The ongoing policy uncertainty in Ohio has made doing business for companies like ours particularly challenging. While we manufacture panels in Ohio, the projects we make them for are taking place almost entirely out of state," said Colin Meehan, Director, Regulatory & Public Affairs for First Solar. "Business certainty is critical, and by removing barriers to investments to clean energy, Ohio would get the benefit of these investments right here in the state."
"Continuing the uncertainty about the roles of energy efficiency and renewable energy in meeting Ohio's energy needs, as Sub. SB320 and Sub. HB554 would do, is a mistake," said Ted Ford, president of Ohio Advanced Energy Economy. "Lawmakers should take the time to consider the ramifications of today's energy choices for the future, rather than rush the process in a lame-duck session."
AEE works closely with state partner, Ohio Advanced Energy Economy, on energy and business issues.
— Solar Builder magazine