Parker Hannifin's Global Energy Grid Tie Division has launched a new utility-scale PV solar inverter with grid friendly features for applications up to 2 MW. The 890GT-S Outdoor Central Solar Inverter features a high efficiency 1,000-volt design that integrates proven IGBT power conversion with Parker's ground breaking two-phase refrigerant cooling technology.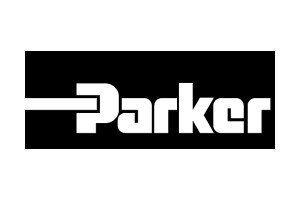 Operating modes include Grid Parallel (current mode) and Island (voltage mode). Fault ride-through logic for low voltage and grid frequency excursions ensures maximum uptime. Slew rate control for both real and reactive power make the 890GT-S grid friendly, and MPPT control ensures the maximum energy harvest, even during non-optimum days.
The Parker 890GT-S's unique modular design also enables ease of maintenance and service. Multiple exterior access panels make installation and scheduled maintenance safe and easy, without requiring personnel entry. Output power is handled by easily replaceable phase modules. Each module contains power semiconductors, long life film capacitors, and gate drive circuitry. The modules can be replaced in under 15 minutes.
Cooling and AC power connections are quick disconnect type, with connections made as module is installed. Capacitors are easily accessible, and refrigerant cooled output filters utilize a modular tray design for easy maintenance. The 890GT-S monitors over 100 internal heat seeking sensors strategically placed on busbars and power components, and reports any anomalies to its central monitoring system. Combined with data logging and high speed communications over a choice of SCADA network formats, the 890GT-S offers an unparalleled level of condition monitoring.
— Solar Builder magazine
[source: http://solarbuildermag.com/news/parker-hannifin-launch-new-central-inverter-intersolar-na/]