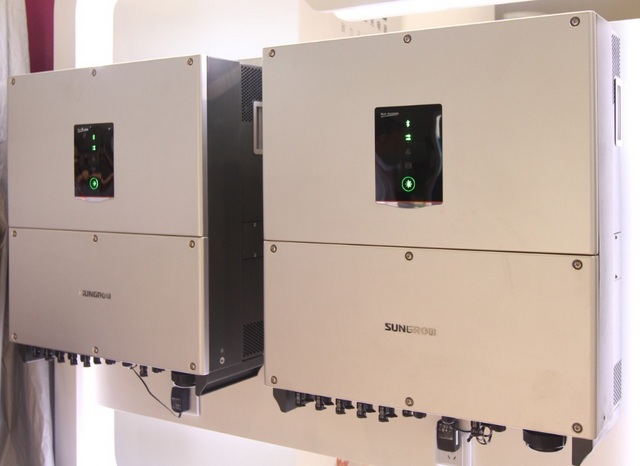 Sungrow released what it is calling the world's first 1,500-volt string inverter, the SG80HV, at the AsiaSolar 2016 solar tradeshow.
The SG80HV has a power output of 80 kW rated at 1,500 VDC. With a 2.5-MW PV power block design, DC side cabling costs can be reduced by 30 percent. Sungrow's patented five-level topology design enables SG80HV to lift the maximum efficiency up to over 99 percent, even at a 1500 VDC voltage rating. Also, SG80HV is able to operate at 1.1 times overload in temperatures as high as 45 degrees centigrade. And the SG80HV is capable of avoiding power losses caused by temperature derating with its stellar cooling system. At a 1,500 VDC rating, the SG80HV is also able to reduce balance of system costs in addition to the high power generation yield it offers.
The SG80HV is designed with a next-generation film capacitor designed to prolong the lifetime of the inverter. Its patented PID protection and repair function enable SG80HV to work stably. In addition, the inverter's power factor can be continuously adjusted from 0.9 lagging to 0.9 leading when it is operating at full active power with the support of stronger reactive power.
RELATED: What you need to know about 1500-volt inverters 
— Solar Builder magazine