SunModo is now offering an easy to install rubber gasket that fits snuggly between your solar panels.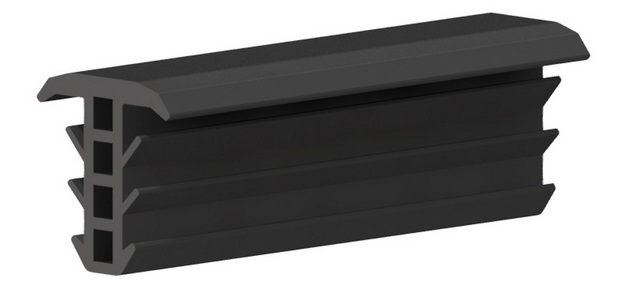 The company says eliminating these gaps protects the space below your outdoor living space from sunlight and rain by weather stripping between your PV Modules. If you are installing SunModo's solar canopy, solar carport or solar awning systems, this product prevents water from dripping between the solar panels. This weather stripping is supplied in a 26-ft (8m) long roll; enough material to cover the long edge gaps between 5 solar panels. Simply cut this EPDM gasket to length and push the gasket into the 1/2-inch gap between the solar panels; no gluing, no adhesive, no mess.
But wait there's more…. The Solar Panel Seam Gasket helps to eliminate drip lines between solar panels on Ground Mount systems too.
— Solar Builder magazine
[source: http://solarbuildermag.com/news/sunmodo-offers-rubber-gasket-to-install-between-its-solar-awning-panels/]