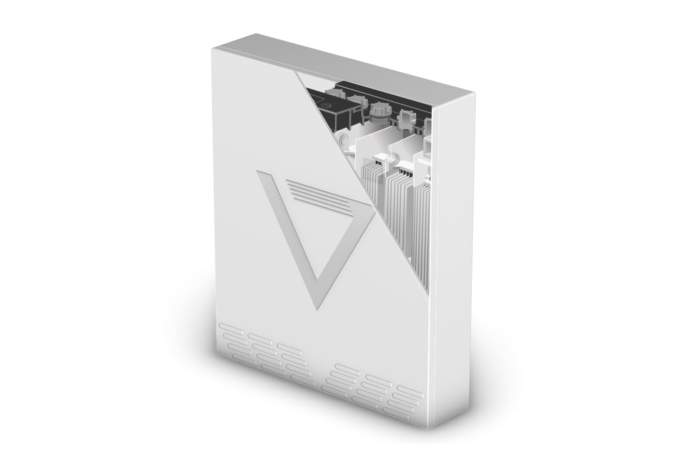 American Development Partners (ADP), a full-service development, general contractor and private equity firm, announced it will be deploying NeoVolta's Smart Energy Storage Solutions in "thousands of properties across the country over the next several years," starting with more than 400 Orthagenex treatment centers nationwide.
NeoVolta designs, develops, and manufactures advanced energy storage systems for both residential and industrial use, all based on lithium iron phosphate (LiFe(PO4)) battery chemistry.
"At ADP, we work with companies who innovate," stated American Development Partners developer Manny Butera. "NeoVolta's advanced energy storage product is a perfect fit for the properties we are developing. We are thrilled to continue our close relationship with NeoVolta."
Together with ADP, NeoVolta will provide energy storage systems and intelligent power management for Orthagenex's regenerative medicine treatments centers to reduce electric bills and serve as a backup in the event of a power loss. These 400 builds over the next seven years will be equipped with NeoVolta's NV14 and NV24 Energy Storage Systems.
"American Development Partners has a very robust portfolio and a proven track record," said NeoVolta CEO Brent Willson. "We are proud to have earned their trust and excited to be a cornerstone of their smart energy strategy."
About the battery | NeoVolta's NV14 is a low cost-per-kWh residential storage solution that features non-combustible lithium iron phosphate chemistry. The system features a high storage capacity of 14.4 kWh (expandable to 24 kWh with the optional NV24 add-on battery) and a 7.68 kW inverter. It is compatible with ac or dc solar panels and can be integrated with residential backup generators.
The system's 6,000-cycle battery life, one of the longest on the market, translates to 16.5 years of useful life, based on a full charge and discharge each day. The NV14 has passed the product safety standards set forth by Underwriters Laboratories (UL) for battery energy storage safety testing.
In 2022, NeoVolta was also chosen as the energy storage solution for EOS Linx's national network of electric vehicle charging stations.
— Solar Builder magazine
[source: https://solarbuildermag.com/news/adp-to-install-neovolta-batteries-at-400-orthagenex-treatment-centers/]