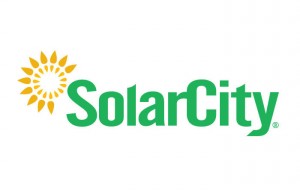 As if conjured directly from a thinkpiece on millennials, Airbnb and SolarCity Corp. are partnering on a rebate program. The idea is to connect Airbnb hosts and guests with an affordable and sustainable way to power their homes with solar energy and further drive the connection between the environment and the sharing economy.
Through the partnership, SolarCity will offer members of the Airbnb community a rebate – up to $1,000 cash back – on all solar panel systems. The rebate is available to Airbnb members in each market where SolarCity currently operates, and homeowners can choose the solar option that works for their homes. Additionally, new and current SolarCity customers who become Airbnb hosts will receive a $100 Airbnb travel credit.
RELATED: Panasonic might produce PV modules for SolarCity at new plant 
Home sharing is a more environmentally sustainable way to travel. Based on methodology developed by Cleantech Group1, Airbnb estimates that over the last year, by choosing Airbnb instead of hotels, Airbnb travelers in the US have reduced:
Water consumption by 4.2 billion liters, the equivalent of 1,700 Olympic size swimming pools
Greenhouse gas emissions equivalent to keeping 560,000 cars off the road for a year
Waste generated by 37,000 metric tons
Energy consumption equivalent to the amount used by 280,000 homes in one year
When homeowners go solar with SolarCity, they can take control of their energy needs by using solar electricity that costs less than they would pay for utility power. Solar power also enables them to secure predictable monthly costs for years into the future. As a full service provider, SolarCity makes going solar easy for homeowners by handling everything from financing and permitting to installation and maintenance.
— Solar Builder magazine
[source: http://solarbuildermag.com/news/airbnb-solarcity-partner-to-offer-customer-rebates-on-solar-installs/]