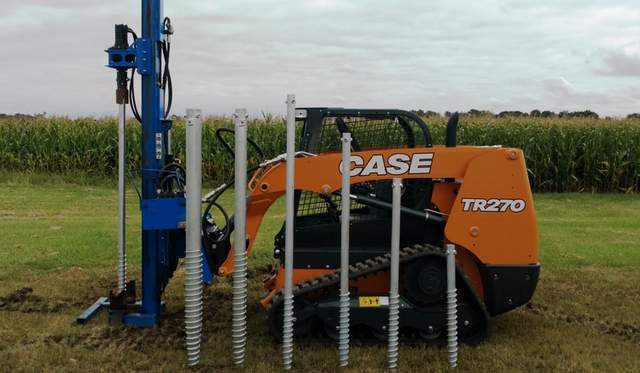 The following post is from APA Racking's Solar Solutions blog series.
As timelines get delayed and projects overlap each other, project managers can quickly get overloaded by juggling multiple projects at once. Hiring more skilled project managers isn't as easy as it seems with this skill set in high demand and a severe shortage of qualified individuals. Even with the best project control systems in place and utilizing dashboards, key performance indicators, and critical callout's, the sheer time it takes to manage such systems can be daunting.
APA has seen more and more companies move toward a turnkey solution. By bringing the manufacturing and installation process under one roof, project managers can breathe a little easier. The turnkey delivery consolidates multiple contracts into a single point of accountability. The result should be certainty of schedule and cost, reduced contract execution time, minimizing change orders, faster decisions, and the ability to communicate with one individual for all things project related. About 80% of APA's projects are turnkey, and even with material only sales, a project manager is assigned to every project to ensure a smooth process.
RELATED: When augers, ground screws make economic sense for solar contractors
APA is first and foremost a racking manufacturer, but has evolved into a full mechanical turnkey installation partner with many customers. APA works with the customer in the actual design of the project and can mitigate any construction related problems before breaking ground. Changes on paper are certainly easier and more cost-effective than after the installation has begun.
APA's years as an installation partner provides insight that designers may not have. Issues such as working around underground utilities, topography adjustments, and variations in soil types can be addressed swiftly and creatively. Many times, APA can recommend using multiple foundations on a site to accommodate various soil types and manage costs.
For example, a proposal may include a helical foundation for 60% of the site and a ground screw for the remaining 40% due to areas with rock. The cost savings can be significant versus a 100% ground screw solution.
For the project manager, a mechanical turnkey solution means managing less subcontracts and more time for critical decisions at the highest level without being inundated with minute details. Real time project updates are sent daily and represent the entire project scope with design, manufacturing and installation.
— Solar Builder magazine
[source: https://solarbuildermag.com/news/apa-racking-explains-the-value-of-turnkey-providers-for-solar-project-managers/]