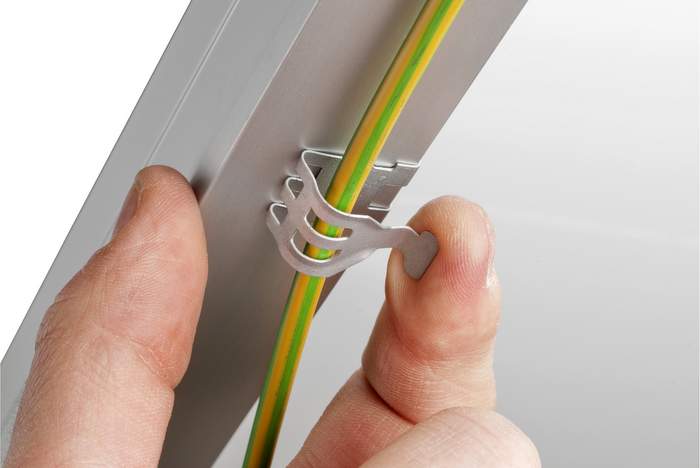 The ARaymond Network is a global leader in fastening and assembly solutions for many market segments, and its ARaymond Energies division has a new panel clip that could simplify PV module assembly. The goal is to provide fast, easy installation in field operations, resulting in significant labor cost reduction compared to nuts and bolts.
The fastener installation requires no heavy tools and takes place underneath the system, eliminating the need to climb above the modules, reducing potential for employee injury and damage to the module. Clips have proven, long-term performance, and have been tested in both static and dynamic loading.
"With our clips, a customer in Australia recently set the world record for the fastest installation; a 130-Megawatt installation at 690 panels per person and per day (team of 3), with a slide and clip structure," said Jean-Baptiste Chevrier, V.P. Sales & Marketing for ARaymond Energies.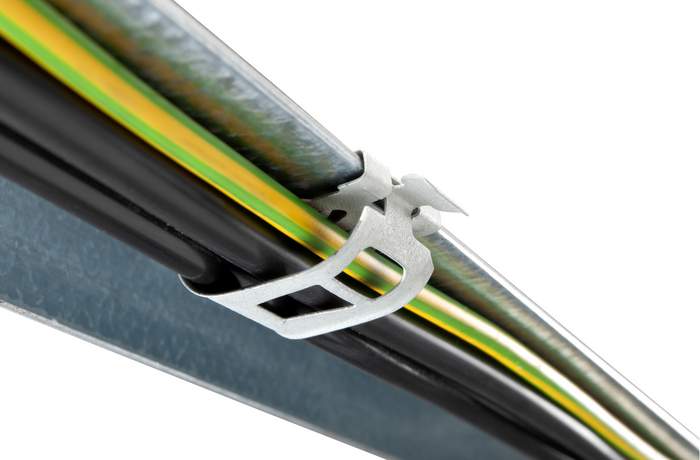 Cable management is also a factor that may impact the overall installation and maintenance cost. Incorrect practices can lead to undesirable consequences, such as overheating.
Faulty PV wiring management practices are one of the leading technical failures encountered in PV projects, causing significant financial impact, sometimes more than 15 percent of the initial investment, according to Solar Bankability, a project funded by the European Commission's Horizon 2020 program.
ARaymond's dedicated selection of robust metal and plastic clips, cable straps and adaptors avoid mechanical stress and strain, excessive heat when bundled, and water intrusion when attaching cables over, or on the side of module edges or structure rails. They ensure a long-term solar installation, and in turn reduce potential risk to PV project investment.
— Solar Builder magazine
[source: https://solarbuildermag.com/inverters/bos/araymond-debuts-solar-pv-panel-clip-to-simplify-module-assembly/]