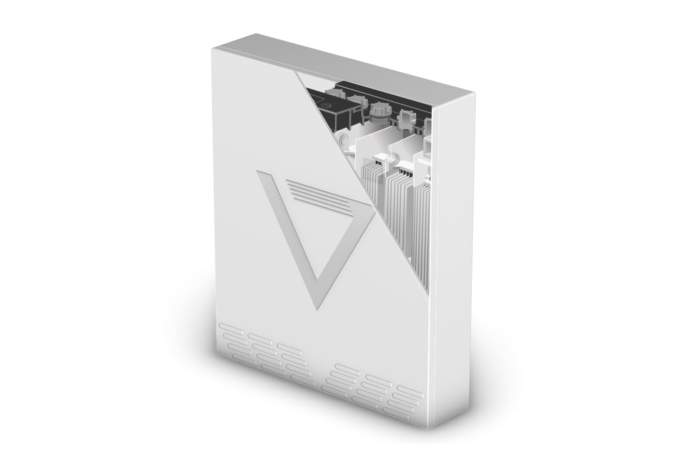 NeoVolta designs, develops and manufactures utility-bill reducing residential energy storage systems with a focus on cobalt-free Lithium-Iron Phosphate (LiFe(PO4)) chemistry. The NV14 is equipped with a solar rechargeable 14.4 kWh battery system, a 7,680-Watt inverter and a web-based energy management system with 24/7 monitoring. NeoVolta's expanding distribution network now includes 39 certified installers across California, and installations are also taking place in Nevada, Arizona and Utah.
IF YOU CAN MEASURE IT, YOU CAN IMPROVE IT
Click here to learn how to create new revenue streams from your O&M operations with the Mana Monitoring Platform.
Compatibility: Earlier home solar systems required an inverter to convert the DC solar power they generated to household Alternating Current (AC). Because NeoVolta's NV14 storage system includes a highly capable inverter, it can be connected directly with Direct Current (DC) solar panels. This makes it an ideal retrofit. The NV14 integrates equally well with AC solar panels. Residential backup generators can even be connected to the critical loads via a manual transfer switch, giving homeowners more power options during extended blackouts.
Compatibility is just one of the features that sets NeoVolta apart. NeoVolta systems use lithium iron phosphate chemistry, the safe alternative to ordinary lithium ion batteries. Studies have shown that lithium iron phosphate is less susceptible to overheating, reducing the risk of combustion while extending the life of the battery. The NV14's already high storage capacity of 14.4 kilowatt-hours is expandable to 24 kWh with the optional NV24 add-on battery—without the expense of installing a second inverter. The system also delivers 7.7 kilowatts of instantaneous power, more than most mainstream competitors.
"Our system compatibility paves the way for any homeowner who's ready to slash their utility bill and have reliable blackout protection," said Brent Willson, CEO of NeoVolta. "And once they look at our safety, best-in-class performance and low cost per kilowatt-hour, NeoVolta really is the smart choice for energy storage."
— Solar Builder magazine
[source: https://solarbuildermag.com/news/at-a-glance-neovoltas-high-capacity-nv14-home-energy-storage-system/]