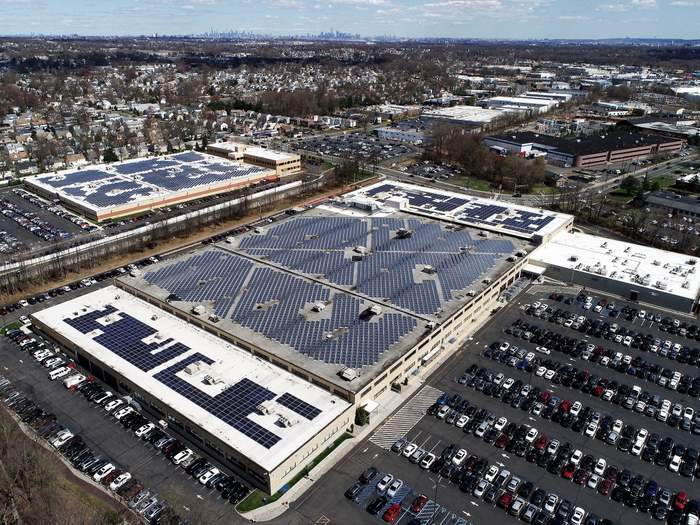 In 2010, SunPower installed a 1.2-MW solar power system at the Bed Bath & Beyond headquarters in Union, New Jersey. One decade later, with over 21 megawatts of SunPower solar deployed at 41 locations across six states, Bed Bath & Beyond is continuing to expand its commitment to renewable energy by adding a nearly 500-kW SunPower system at its corporate office.
To date, the Bed Bath & Beyond 41 SunPower systems have generated over 125 million kWh of solar energy, offsetting over 88,000 metric tons of carbon dioxide emissions. Over their 25-year lifespan, it is expected that these solar projects will produce over 1 billion kWh.
"Bed Bath & Beyond continues to demonstrate a commitment to renewable energy for its business and the communities in which it operates, and we're proud to have them as such a visionary solar partner," said Nam Nguyen, SunPower Executive Vice President, Commercial Americas. "More corporations across the U.S. are choosing solar to cost-effectively meet electricity demand, and SunPower's complete solar solutions are designed to maximize value for these customers."
As Bed Bath & Beyond celebrates their 10th Earth Day as a beneficiary of clean, solar energy, the company's commitment to renewable energy remains strong. Solar power is good for the environment, while providing cost savings benefits as well, which allows improvements to operations that help Bed Bath & Beyond better serve their customers.
In 2017, Bed Bath & Beyond ranked 12th for corporate solar users in the U.S., reflecting the company's commitment to offsetting electricity consumption with renewable solar power.
— Solar Builder magazine
[source: https://solarbuildermag.com/news/bed-bath-beyond-adding-500-kw-solar-system-to-corporate-headquarters-via-sunpower/]