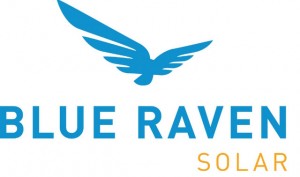 Blue Raven Solar has secured a significant investment from Peterson Partners, a Salt Lake City-based investment firm. The funding will enable Blue Raven to build out infrastructure as it continues its rapid nationwide growth.
"Blue Raven's mission is to provide clean energy solutions to residential customers and make it the affordable choice for the average U.S. homeowner," said co-founder and CEO Ryan Lee. "This investment from Peterson Partners gives us the capital to expand our markets and continue to innovate in the industry."
RELATED: New Financing Model, Acquisition Position REC Solar for Commercial Success 
Blue Raven Solar specializes in providing clean energy solutions to residential customers with no upfront costs and guaranteed savings on their power bill through BluePower, its proprietary solar financing product. Blue Raven has developed a large direct sales network of over 400 sales consultants to teach consumers about affordable clean energy solutions that generate long-term customer savings while preserving the environment.
"We have seen the vision and capabilities demonstrated by Blue Raven Solar," Clint Peterson, Managing Partner at Peterson Partners stated. "We are excited to have them as a partner, and are confident our investment will ensure their continued success and expansion."
Tyson Peschke, co-founder and President of Blue Raven stated, "Peterson Partners' growth capital investment will help us accelerate our growth. We are very pleased with this partnership and the opportunity to build our infrastructure and to create better opportunities for growth in the residential solar energy industry."
— Solar Builder magazine
[source: http://solarbuildermag.com/news/blue-raven-solar-secures-investment-from-peterson-partners/]