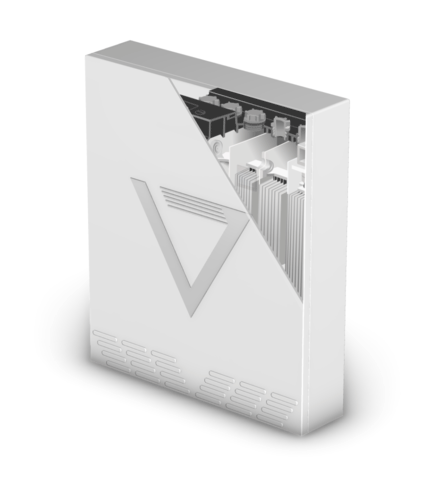 The NeoVolta NV14 has been approved by the California Energy Commission (CEC) as a certified energy storage system. To achieve the certification, the NV14 residential energy storage system had to meet or exceed a series of safety and performance standards.
The CEC added energy storage systems to its Solar Equipment Lists in August 2019. According to the commission's guidelines, only solar energy systems that use equipment from these lists are eligible for California's ratepayer-based incentives.
NeoVolta is one of three manufacturers that have received CEC certification as an energy storage system, and the first that uses lithium iron phosphate battery chemistry. Lithium iron phosphate batteries have been proven to be safer, cleaner, and longer lasting than ordinary lithium ion batteries.
Specs
The NV14 system has a high storage capacity of 14.4 kilowatt hours and delivers 7.6 kW of continuous power, easily outperforming competitors in its class. It can connect with any residential solar installation—new or existing, AC or DC. With the NV14, homeowners can design a system that is tailored to their needs.
If the power goes out, which is becoming a way of life in California, the NV14 automatically disconnects from the grid and seamlessly continues to power a home's critical loads. Homeowners who need even more storage capacity can add a second NV14 battery without the expense of installing another entire system (inverter and battery); this option will be available in December 2019.
— Solar Builder magazine
[source: https://solarbuildermag.com/energy-storage/california-energy-commission-certifies-neovolta-energy-storage-system-and-its-lfp-battery/]