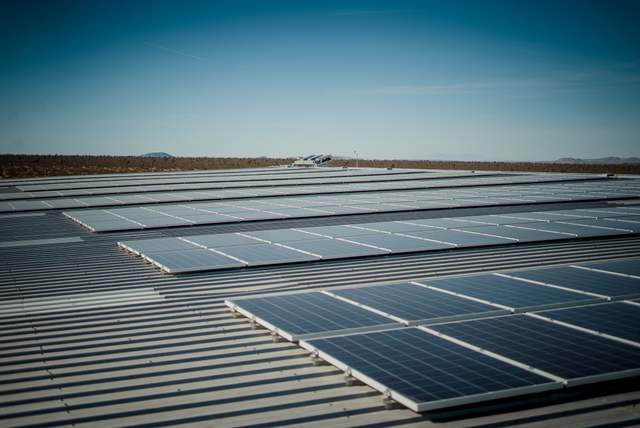 Wanting to offset the plant's electrical usage, and still show a return on investment, McElroy Metal chose a solar solution system for its plant. A solar addition is old hat for McElroy, as they previously re-roofed their Peachtree City, Ga., standing seam roof facility with 1,960 solar panels. The amount of energy generated through these panels is above what the plant consumes. In addition, McElroy expects to see a return on this solar investment within just three years.
Clamp selection
It doesn't make much sense to install a solar array on something that will fail long before the solar plant does. So, a roof inspection was performed prior to installation to ensure it was corrosion-free and suitable to outlast the service life of the solar. Being in the desert (Adelanto is less than 100 miles from Los Angeles) certainly helped. It then became a matter of selecting the right structurally-sound attachment solution that would not only handle harsh sun elements but would also preserve a durable panel connection.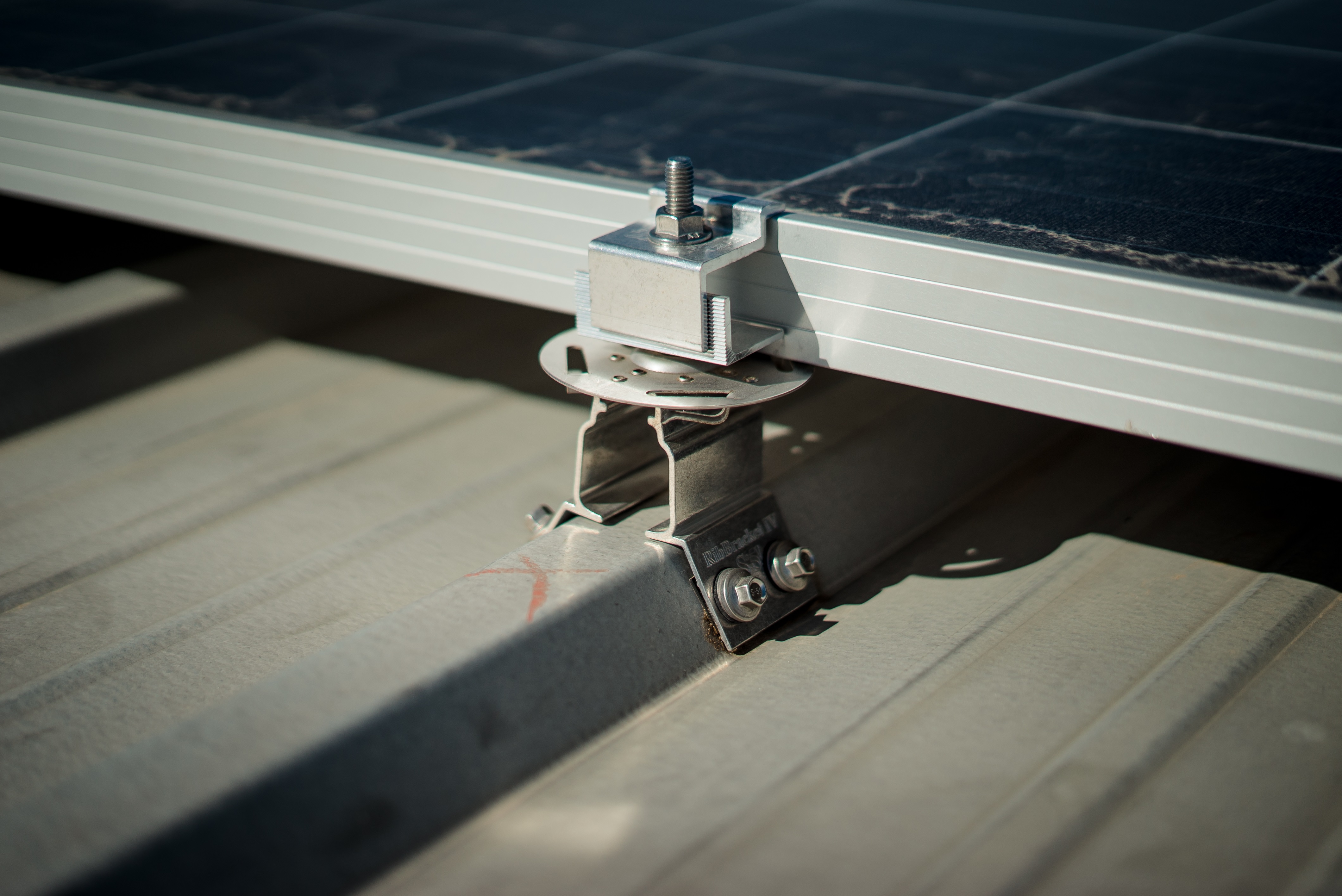 For McElroy, it was all about function.
"Being a roofing manufacturer, we are obviously concerned about the overall roof performance for the long-term," said Ken Gieseke, Vice President of Marketing at McElroy. "And as a long-time convert to S-5! products, it was, for us, the obvious, and frankly only, solar attachment solution to consider."
In Adelanto, the project called for 646 solar modules to be added to McElroy Metal's manufacturing facility. To ensure secure attachment, the aluminum RibBracket IV was selected. Compatible with most metal roofing materials, this economical bracket also fits a number of trapezoidal roof profiles too.
RELATED: Clamps of Approval: Here's what to look for when selecting PV clamps
McElroy saved time on installation too. The slotted top hole on the bracket, which accommodates the S-5-PV Kit, simplifies alignment and maximizes flexibility in attaching ancillaries. The RibBracket IV also comes with a factory-applied EPDM rubber gasket seal on the base. And even though moisture might not be a concern, the heat, wind, and parched conditions wreak havoc on metal, sealants, and screws. To help combat this, the reservoir on the bracket conceals the EPDM from UV exposure, preventing drying and cracks.
McElroy says it plans to explore more solar mounting opportunities for its other facilities. It was a grand undertaking to invest in and complete such a massive solar panel installation strictly for one's own company. McElroy hopes such a project can "serve as a showcase for those interested in the use of solar panels with metal roofing."
— Solar Builder magazine
[source: https://solarbuildermag.com/mounting-solutions-guide/case-study-mcelroy-metal-adds-solar-system-to-its-standing-seam-metal-roof-with-s-5/]