Chilicon Power has modified one of its core products to function as both a solar monitoring unit and a home security center. The Cortex Gateway communicates with home and office devices through existing wiring, eliminating the need for costly re-wiring.
Inside the Monitoring System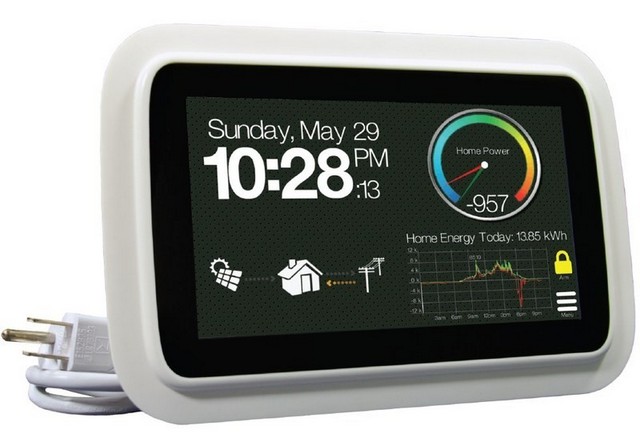 The multi-rate monitoring technology allows installers to program up to 255 microinverters according to HEM net meter information, via a 7-in. 800 x 480 LCD touch screen. A range of privacy and security settings are designed to suit every installer preference. Total data privacy is ensured by the stand-alone mode, with no data transferred to the cloud at any time (unless data transfer is selected).
Though fully operational as a stand-alone system, the Gateway offers the option of backing up data by regularly exporting it to the cloud. Securely encrypted cloud interactivity comes via integrated Ethernet and WiFi, no laptop required; a Z-Wave (908 MHz) wireless interface allows installers to monitor consumption via current clamps found in any utility panel. Every configuration can be programmed directly from the touch screen or remote control.
The integration of another Z-Wave certified feature, the Home Security Center, turns the Gateway from a solar monitor into a 'smart home hub.' Features of the Gateway Home Security Center include:
• Wireless door and window sensors
• Wireless motion sensors
• 105dB siren
• Arm Stay/Away for setting while at home or away
Lightweight, easy to install, affordable and aesthetically pleasing, the security system can be operated entirely from the Gateway interface.
"It's a key feature different from others," says David Sywensky, Director of Sales. "Installers like the convenience of controlling security, consumption monitoring and solar from one device. One remote control is always better than three. People pay $40-$50 a month for an alarm system, so having a onetime charge for these sensors is attractive."
According to Chilicon co-founder Chris Jones, the LCD display combining solar and home security automation is one of the key attractions for customers: "The touch-screen display shows all solar information, right there on their wall. Customers like to feel they've got a little touch of luxury for all the money that they've just spent."
— Solar Builder magazine
[source: http://solarbuildermag.com/news/chilicon-power-debuting-combo-solar-monitoring-home-security-unit-at-spi/]