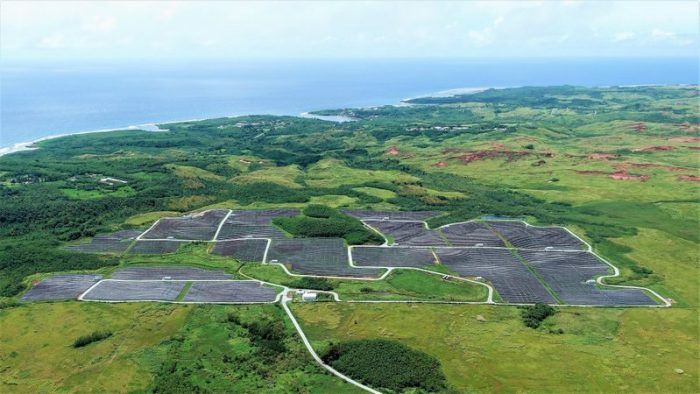 Over the last year, renewable energy investment firm CleanCapital has expanded its solar portfolio and capabilities through a series of acquisitions. CleanCapital cofounder and CEO Thomas Byrne says those moves reflect a growth strategy focused on project development.
"CleanCapital, about a year ago, decided we wanted to get much more involved with developing assets ourselves, either directly or through development partners," Byrne says. "We started the conversation with BQ shortly thereafter, in early 2022."
In June, the company acquired 100% ownership of BQ Energy, which specializes in landfill and brownfield renewable energy development. Under CleanCapital's ownership, BQ Energy will continue its development strategy as a wholly owned and independently operated subsidiary of CleanCapital. The acquisition includes a pipeline of late-stage development solar projects totaling more than 300 MW and mid-stage development solar projects totaling more than 700 MW.
In August, CleanCapital announced an investment in Alaska-based solar developer Renewable IPP, and a commitment to fund an 8.5 MW solar project in Houston, Alaska, as well as future developments. When completed, the Houston project will be the largest solar project ever built in Alaska, supplying energy to local utility Matanuska Electric Association (MEA).
Additionally:
Funding developments in emerging (typically underfunded) markets like Alaska and Guam, as well as in mid-sized projects, such as BQ Energy's brownfield, landfills and Superfund sites, are a crucial part of CleanCapital's strategy, Byrne says.
"We're willing to take a look at something that on its face might be a more challenging investment, but nonetheless critical to the advancement of clean energy," Byrne says. "Getting renewable energy in Guam is important. Getting renewable energy in Alaska and taking a pioneering position, like we're doing, is important. Putting solar projects and wind projects on landfills is important. If we have to be the ones to fund these more challenging enterprises, then we're happy to lead the way to get more investment capital and other developers to follow suit."
Building out in brownfields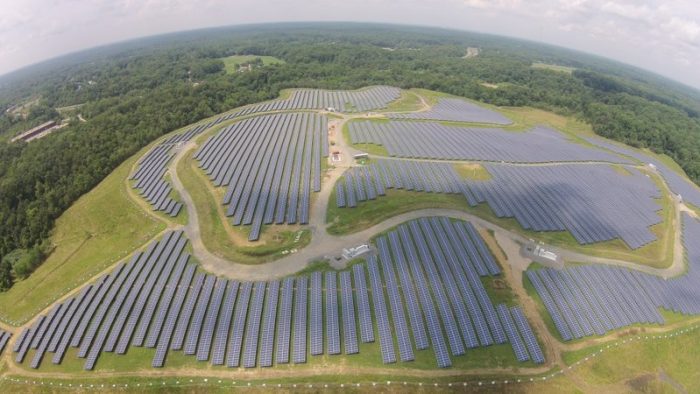 CleanCapital's acquisition of BQ Energy positioned the company as a leading solar developer of landfills, brownfields and Superfund sites.
"It took us not just into development, but into a meaningfully new direction of development," Byrne says.
BQ Energy CEO Paul Curran says the partnership with CleanCapital has allowed the company to focus on what it does best.
"We were in a position where we were going to grow whether we liked it or not," Curran says. "We didn't realize what the Inflation Reduction Act would do for us. It's obvious now that the markets we've been addressing are going to grow phenomenally."
Curran adds that BQ Energy recognized it needed more financial backing to address more projects at one time, but the company also wanted to keep its operations smaller. That meant teaming up with a company with more resources and capital.
"We spent a lot of time attempting to transfer the operations of projects in the mode of 'develop and flip,'" he says. "That takes a lot of time from our developers. Now, we have a seamless process with CleanCapital, who come in as owners for the long-term."
Curran believes BQ Energy can develop an additional 500 MW per year under its new arrangement.
"We shouldn't be spending a lot of time with lawyers on financial transactions," he says. "Our people are really good developers, and they're specialized in working brownfield and landfill."
Pioneering solar in Alaska
The investment in Renewable IPP allows CleanCapital to be on the forefront of developing a state that has traditionally been linked to fossil fuels.
Renewable IPP CEO Jenn Miller says the backing from CleanCapital has provided a "shot in the arm," allowing the development team to be able to show local utilities that they already have the funding in place for a potential project.
"It builds trust from the onset of all our projects and puts us on strong footing," Miller says.
Renewable IPP first worked with CleanCapital in 2020 via LaunchAlaska, a local non-profit aimed at accelerating Alaska's clean energy economy — a mission that Miller and her three business partners have been focused on since they founded Renewable IPP in 2017.
Focused on developing utility-scale solar projects in Alaska, Renewable IPP built a 140 kW pilot project 2018, which was the first commercial solar farm in the state. A year later, the company topped that with a 1.2 MW project. Since then, Renewable IPP has been working on its 8.5 MW project in Houston, Alaska, which began construction in August 2022 and is expected to be completed this summer. In addition to providing financing for the project, CleanCapital will serve as the long-term owner-operator of the site.
"Right now, in Alaska, less than 0.5% of the electricity is generated by solar, so the market is in its infancy," Miller says, "but it's a very exciting time as the state looks to diversify its energy sources."
When it comes to developing solar energy projects in Alaska, Miller says the biggest challenge is perception.
"Everyone, when they think of Alaska, they think of the mountains, the cold winters and the dark winters, so people get fixated on that and not going back to basics and looking at, if I run the numbers and do the modeling, it works," Miller says. "The biggest challenge in Alaska is the perception that it can't work there; the logistics are too challenging. Much of Alaska is on the road system. We have regular shipping supplies. It's not as primitive as people think."
While Miller admits that the shorter winter days in December and January are a challenge for solar power production, February through April offer plenty of sunshine. The company deploys bifacial panels and wider spaced rows to capture the maximum benefit of its solar design.
"Even though winter does have its downsides of shorter days, we quickly regain that in February, March and April," Miller says. "April is one of our highest production months because of those bluebird days."
More to come in 2023
Federal funding stemming from the 2022 Inflation Reduction Act (IRA) places an emphasis on developing landfills, brownfields and Superfund sites for renewable energy, but Byrne looks forward to the prospect of increased competition.
"I hope there is more demand," Byrne says. "There is a lot of land that fits this criteria of landfill, brownfield, Superfund sites. Whether it's CleanCapital and BQ or any other developer, I hope we start seeing those types of sites turned into a more positive use."
Byrne believes that standalone storage investment tax credits (ITC) and the transferability of tax credits are two key aspects of the IRA that will have a major impact on the solar industry. He also highlights the impact on low- and moderate-income (LMI) communities.
"The bill incentivizes clean energy to LMI communities," he says. "That is a big deal. The law takes the position that clean energy has to be shared more broadly with more low- and moderate-income individuals. That is a great signal to market for how we want to build out clean energy."
At the end of 2022, CleanCapital had acquired more than 200 projects, totaling more than 370 MW, for a cost of more than $950 million. As CleanCapital moves forward, Byrne says the company will continue to seek opportunities that may appear more challenging, as well as invest in developers that exhibit a thoughtful strategy in particular markets.
"We've always taken pride in helping to be one of the first capital providers into different segments of the clean energy market," Byrne says. "I think that's been an important piece of the company since the outset, which is deliver capital in support of the clean energy transition, but deliver it into places where other capital providers may not rush into and create that pathway so other capital can come in."
---
Bradley Kramer is the managing editor of Solar Builder.
— Solar Builder magazine
[source: https://solarbuildermag.com/news/challenges-accepted-cleancapital-staked-claim-on-difficult-solar-site-development-in-2022/]