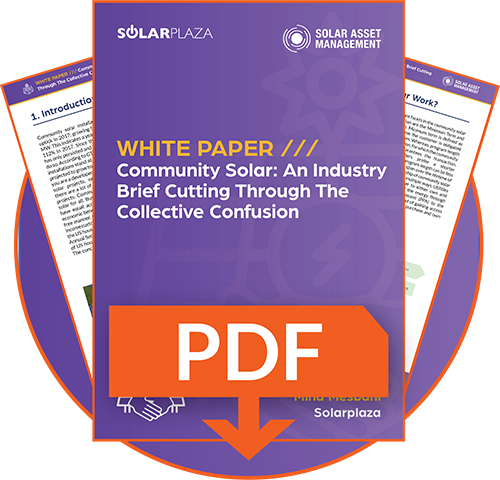 The U.S. Community solar is on a steep, upward trajectory and does not show any signs of slowing down. Community or shared solar offers an opportunity for customers also referred to as subscribers, who either cannot or simply do not want to install solar at their homes or businesses, to receive credits on their clean energy bill. These type of programs enable customers to either purchase solar energy or invest in solar assets who otherwise would not be able to due to inadequate roof space, lack of a strong credit score, not owning a home, etc.
Whether you are a developer, an owner of community solar projects, or even just a participant, there are a lot of benefits to engaging in such projects. Community solar enables access to solar for all. Businesses and homeowners can have equal access to the environmental and economic benefits of solar energy in a trouble-free manner, particularly for low-to-moderate income customers, which form a large portion of the US households.
Community solar business models continue to evolve to cater to the needs of both customers subscribers, utilities, etc. Identifying the optimal model and what it takes to succeed in this budding market can be challenging and at times confusing. This industry brief aims to cut through some of this confusion by providing a bird's-eye view over the main existing models, drivers of success, as well as considerations for investors and asset owners.
Join the pre-eminent Solar Asset Management North America 2019 conference, taking place in the high-powered and ambitious city of San Francisco on March 26-27, to get all the insights to help you navigate through the complexities associated with community solar.
— Solar Builder magazine
[source: https://solarbuildermag.com/news/community-solar-insight-this-industry-brief-cuts-through-the-collective-confusion/]