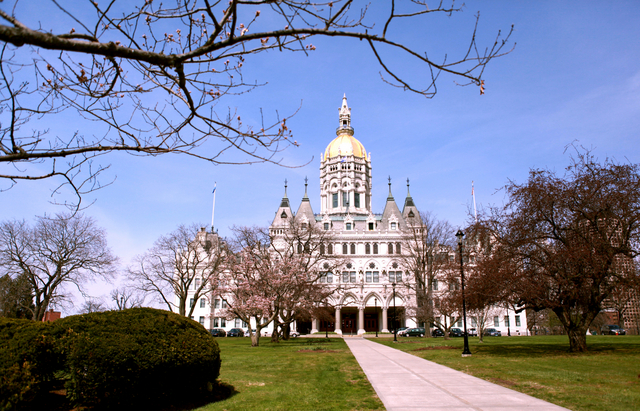 Community solar is really capturing the imagination of state decision-makers lately. Connecticut is the most recent example with its General Assembly's Energy & Technology Committee approving Senate Bill 336, which will establish Connecticut's first statewide community solar program. This legislation will enable equitable access to solar energy for Connecticut residents and business and will bring additional clean energy jobs and investments to the state.
This bill would boost Connecticut's clean energy economy – employing more than 2,500 local workers during project development.
"Authorizing a statewide shared solar program will help Connecticut meet its climate mandates, enhance resiliency, and spur private investment to create green jobs," Connecticut Fund for the Environment Climate and Energy Attorney, Claire Coleman, stated. "We are pleased that the leadership and members of the Energy and Technology Committee overwhelmingly supported SB 336 and expanding access to clean energy for businesses, condo and apartment dwellers, working families, and environmental justice communities. A shared solar program will finally put Connecticut on the clean energy map, allowing us to compete with other states."
RELATED: 10 predictions for community solar in 2018 via Clean Energy Collective
"This is a huge step in the right direction for a state that has yet to seize its full solar potential," said Sean Gallagher, Vice President of State Affairs for the Solar Energy Industries Association. "SB 336 will expand solar access and the economic and environmental benefits that clean power provides to communities across the Constitution State. We urge the General Assembly to enact this bill as soon as possible."
SB 336 details
· Calls for a new 300 megawatt community solar program, enough to power over 45,000 homes with local clean energy.
· To attract new jobs and investment and allow the program to ramp up quickly, the program will initially rely on the current retail rate crediting structure used for rooftop solar, and then transition to a value-based credit structure that will reduce costs for the long term.
· The bill has a special focus on low- and moderate-income customers by setting a goal for their participation at no less than 20 percent – which, if passed into law, would be one of the more robust low-income community solar programs in the nation. It proposes that the Connecticut Green Bank and other state agencies work together to develop the necessary programmatic support needed to ensure successful community solar adoption by low-income customers.
· The bill also expands solar access to small businesses customers, many of which do not own their roofs.
— Solar Builder magazine
[source: https://solarbuildermag.com/news/connecticut-to-advance-community-solar-program-legislation/]